Chem. Commun.
, 2013,
49
, 7477-7479
J. Chem. Theory Comput.,
2013
,
9
(5), pp 2161–2169
Duncan den Boer, Min Li, Thomas Habets, Patrizia Iavicoli, Alan E. Rowan, Roeland J. M. Nolte, Sylvia Speller, David B. Amabilino, Steven De Feyter & Johannes A. A. W. Elemans
Nature Chemistry 5, 621–627 (2013)
Sandra Carlsson, Leokadiya Zorina, David R. Allan, J. Paul Attfield*, Enric Canadell*, and Patrick Batail*

Inorg. Chem.,
2013
,
52
(6), pp 3326–3333
Florencia Di Salvo, Christos Paterakis, Min Ying Tsang, Yolanda García, Clara Viñas, Francesc Teixidor, José Giner Planas*, Mark E. Light, Michael B. Hursthouse, and Duane Choquesillo-Lazarte
Cryst. Growth Des.,
2013
,
13
(4), pp 1473–1484
Z. Konstantinović
,
F. Sandiumenge
,
J. Santiso
,
Ll. Balcells
and
B. Martínez
Nanoscale, 2013,5, 1001-1008
Gemma Aragay, Antonio Frontera, Vega Lloveras José Vidal-Gancedo and Pablo Ballester*
J. Am. Chem. Soc.,
2013
,
135
(7), pp 2620–2627
Dr. Jordi Poater, Prof. Dr. Miquel Solà*, Prof. Dr. Clara Viñas, Prof. Dr. Francesc Teixidor,*
Chemistry - A European Journal, Volume 19, Issue 13, pages 4169–4175
M. Heiss, Y. Fontana, A. Gustafsson, G. Wüst, C. Magen, D. D. O'Regan, J. W. Luo, B. Ketterer, S. Conesa-Boj, A. V. Kuhlmann, J. Houel, E. Russo-Averchi, J. R. Morante, M. Cantoni, N. Marzari, J. Arbiol, A. Zunger, R. J. Warburton & A. Fontcuberta i Morral
Nature Materials (2013)
Santiago González, J M Perez-Mato, Luis Elcoro, Alberto García, Ray L Withers and Laure Bourgeois
J. Phys.: Condens. Matter 24 495301 (2012)
Cyprien Lemouchi, Konstantinos Iliopoulos, Leokadiya Zorina, Sergey Simonov, Pawel Wzietek, Thomas Cauchy, Antonio Rodríguez-Fortea, Enric Canadell, Jiřı́ Kaleta, Josef Michl, Denis Gindre, Michael Chrysos, and Patrick Batail*
J. Am. Chem. Soc.,
2013
,
135
(25), pp 9366–9376
Wenhua Li, Reza Zamani, Pilar Rivera Gil, Beatriz Pelaz, Maria Ibáñez, Doris Cadavid, Alexey Shavel, Ramon A. Alvarez-Puebla, Wolfgang J. Parak, Jordi Arbiol, and Andreu Cabot*

González-Campo A, Ferrer-Ugalde A, Viñas C, Teixidor F, Sillanpää R, Rodríguez-Romero J, Santillan R, Farfán N, Núñez R.;
Chemistry. 2013 May 10;19(20):6299-312.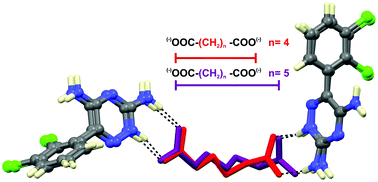 CrystEngComm, 2013,15, 1332-1338
Nanoscale, 2013,5, 2990-2998
Jordi Faraudo , Jordi S. Andreu and Juan Camacho
Soft Matter, 2013, Advance Article
Anna V. Kimmel*, Jorge Íñiguez, Markys G. Cain, and Peter V. Sushko
J. Phys. Chem. Lett.,
2013
,
4
(2), pp 333–337
Judith Oró-Solé, Lucy Clark, William Bonin, J. Paul Attfield and Amparo Fuertes
David Olid
,
Rosario Núñez
,
Clara Viñas
and
Francesc Teixidor
Chem. Soc. Rev., 2013, Advance Article