ICMAB Events
"An eye-opening experience" at ACTIVE 2022 Severo Ochoa workshop
Raquel Gimeno, from FunNanoSurf group at ICMAB, has won the Best Flash Talk award, and Jorik Waeterschoot, from KU Leuven, the second prize.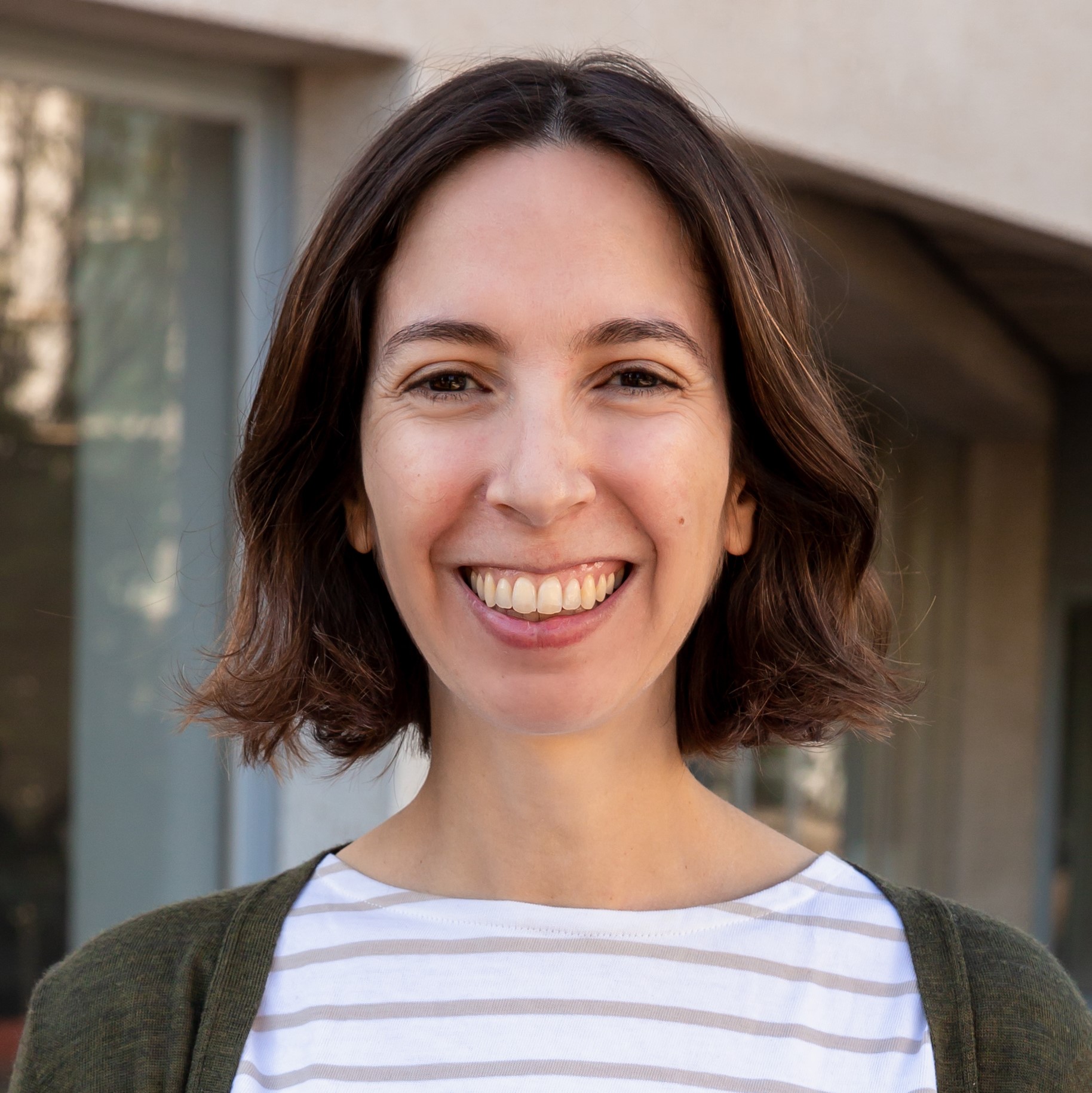 Anna
13 October 2022
The Severo Ochoa Workshop on "Electrical and optical active molecular materials for bio-applications" (ACTIVE2022) organized by the Tuneable and Low Cost Molecular Electronics (RL4) and Bioactive Materials for Therapy and Diagnosis (RL5) research lines from ICMAB, CSIC took place at ICMAB on 6-7 October 2022.
The event counted with over 60 participants, 44 of which were from ICMAB-CSIC, and the rest from other institutions, such as ICN2, IMB-CNM, IBEC, UB or KU Leuven. The event counted with 3 Keynote Speakers from the University of Cambridge, INM-Instituto Leibniz of New Materials in Saarbrücken and Istituto Italiano di Tecnologia:
Aránzazu del Campo, INM-Instituto Leibniz of New Materials in Saarbrücken: Hydrogels that talk to cells when lighted
Francesca Santoro, Istituto Italiano di Tecnologia: Designing brain-inspired electronics
Róisín M. Owens, Universtiy of Cambridge: Hntegration of electroactive materials with biological systems
Imma Ratera, Marta Mas, Aránzazu Del Campo, Róisón M. Owens, Arántzazu González and Rosario Núñez | ICMAB-CSIC
ACTIVE 2022 also counted with 4 Invited Speakers from ICN2, IBEC and UB:
Jose Antonio Garrido Ariza, ICREA Research Professor and Group Leader and Vice Director, Advanced Electronic Materials and Devices, Institut Català de Nanociència i Nanotecnologia (ICN2)
Albert Cortijos Aragonès, Ramon y Cajal, Universitat de Barcelona (UB)
Gabriel Gomila Lluch, Full Profesor, Group Leader Nanoscale Bioelectrical Characterization, Institut de Bioenginyeria de Catalunya (IBEC)
Marianna Rossetti, Marie Curie Research Fellow, Institut Català de Nanociència i Nanotecnologia (ICN2)
Best Flash Talks Awards
In additon, the event counted with 6 Oral presentations (20 min) by young postdoctoral researchers, and 9 Flash Talks (10 min) from PhD researches, who participated in a popular contest for the Best Flash Talks, in which all the participants could vote. After counting the results (34 votes), the winners are:
Best Flash Talk: Raquel Gimeno (FunNanoSurf group, ICMAB-CSIC), for the talk "Surface immobilisation of a curcuminoid-based chemosensor and study of its different response in the presence of different analytes". Congratulations!
2nd Prize Flash Talk: Jorik Waeterschoot (KU Leuven), for the talk "Incorporation of SMALPs into giant unilamellar vesicles by using droplet microfluidics". Congratulations!
Raquel Gimeno and Jorik Waeterschoot with the diploma and ICMAB hoodies, the prize of the 1st and 2nd Best Flash Talks | ICMAB-CSIC
An eye-opening experience
This 2-day workshop (6-7 October 2022) was designed for researchers who are working or are interested in working on molecular materials, which may combine electrical and optical properties for bio-applications. Aspects such as flexible electronics, biorecognition, signal amplification, cell and tissue actuating, surfaces and interfaces or optical imaging were addressed. There were different kind of talks, and participants had time to ask questions and do some networking after the talks and during the coffee breaks.
The workshop was very well evaluated (4.6/5) and we received some positive comments:
"Thank you for the organization of this workshop! It has been a valuable and eye-opening experience", said one of the participants.
"I enjoyed the whole workshop, it was very nice to see what people do at ICMAB and of course outside. Thank you!" said another participant.
Participants during the coffee break at ACTIVE 2022 | ICMAB-CSIC
Finally, many thanks to the organizers of the workshop for putting together such a great event:
Marta Mas, Molecular Materials for Electronic Devices (e-MolMat) group
Imma Ratera, Nanostructured Molecular Materials for Biomedicines (Nanomol-Bio) group
Rosario Núñez, Inorganic Materials and Catalysis (LMI) group
Arántzazu Gonzalez, Functional Nanomaterials and Surfaces (FunNanoSurf) group
And thank you to the Severo Ochoa Center of Excellence project for the funding.
The organizers: Imma Ratera, Marta Mas, Rosario Núñez and Arántzazu González during the ACTIVE 2022 workshop closing | ICMAB-CSIC
Gender perspective
Some statistics on gender of the workshop: the organizers of this workshop were 4 women, the 3 Keynote Speakers were all women, and 1 out of the 4 Invited Speakers were women. As for the Oral Presentations and Flash Talks, 5 out of 6, and 7 out of 9, respectively, were women. All together, the women speakers reapresented 73 % of the total. As for all the participants, 43 out of 61 (70 %) were women.