Pablo
Guardia Girós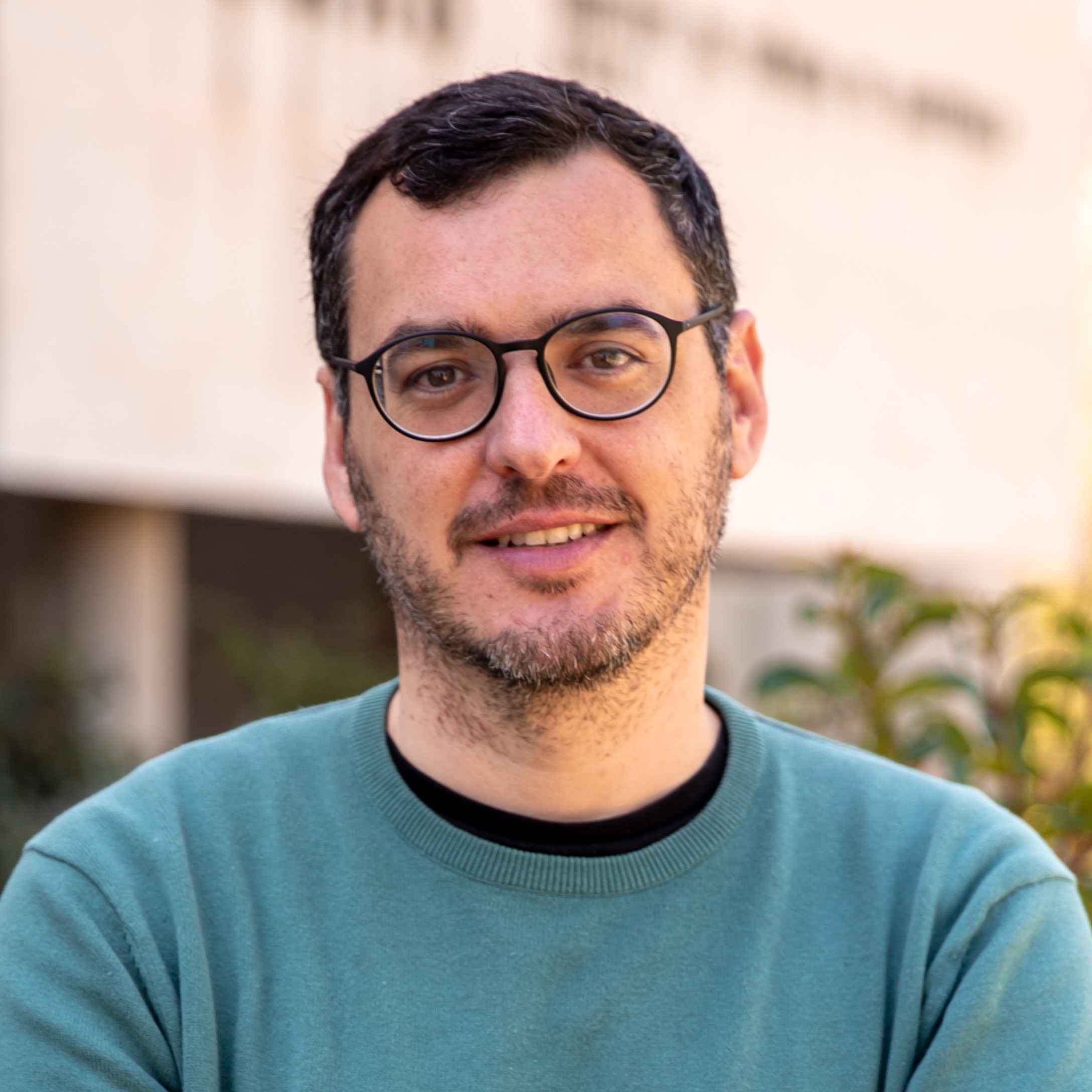 Contact data:
Extension: 436131
Direct phone: 932557331
Email: This email address is being protected from spambots. You need JavaScript enabled to view it.
Department: N&N
Biography
I have a degree in Physics from the University of Barcelona (UB), a degree in Materials Science and Engineering from the Polytechnic University of Catalonia (UPC) and a Master in Nanoscience (UB). In 2009, I obtained my PhD in Nanoscience (UB) under the supervision of Prof. Xavier Batlle where I developed new processes for the controlled synthesis of magnetic nanoparticles. During my first postdoctoral stay at the Italian Institute of Technology (IIT) I continued to develop new nanomaterials for nanomedicine specializing in hyperthermia therapies under the supervision of Prof. T. Pellegrino and Prof. L. Manna. In 2013, I got awarded with a TecnioSpring (2014-2016) and joined the groups of Prof. D. Brougham (DCU, Dublin) and Prof. A. Cabot (IREC, Barcelona) where I started developing novel nanocrystals and assembly approaches for advanced multifunctional nanocomposites. After a short period at ICN2 under the supervision of Prof. A. Merkoçi, I was appointed as TecnioSpring+ (2017-2019) fellow at the Catalan Institute for Energy (IREC) where I settled down and started my own research group in 2019 in the framework of a young researchers national project (Proyecto Jóvenes Investigadores) from the Spanish Ministry of Science and Innovation. Finally, I could secure a Ramon y Cajal tenure track position and joined ICMAB in April 2021 where I currently develop my own research line as a member of the Nanoparticles and Nanocomposite groups.
Research interest
I am a materials scientist interested in the study of novel colloidal synthesis, and its influence in the structural properties, for multifunctional nanomaterials. In particular, I am focused in the rational design of novel nanomaterials for nanomedicine and energy applications. Currently, I am involved in several activities related with: I)-Studying large-scale and sustainable colloidal synthesis approaches for nanocrystals with precise control over morphological, physical and surface chemistry properties; II) Designing nanocrystals and nanocomposites for electrochemical water splitting; III) Developing magneto- and/or plasmonic-thermoelectric multifunctional nanocomposites for novel energy harvesting and transfer technologies.
University Degrees:
2006-2007 MSc in Nanoscience and Nanotechnology, Universitat de Barcelona
2003-2005 BSc in Material Science and Engineering, Universitat Politecnica de Catalunya
1998-2004 BSc in Physics, Universitat Autònoma de Barcelona
Doctorates:
2006-2009 PhD in Nanoscience, Universitat de Barcelona
Specialities:
Colloidal synthesis of nanocrystals (metal, metal oxides and chalcogenides)
Magnetic materials (iron oxide and ferrite nanocrystal sand nanoheterostructures)
Porous multifunctional materials (Graphene, Silica, Bacterial Cellulose)
Functional Nanocomposites
Magnetic and plasmonic hyperthermia
Electrochemical water splitting
Thermoelectric materials
Most significative academic merits:
Ramón y Cajal Fellow (2021)
TecnioSpring+ Fellow (2017)
MCS seal of excellence (2016)
TecnioSpring Fellow (2014)
Scientific Highlights:
Summary: 60 publications; 4350 citations; H-index; 29 (source Scopus 03/2023)
10 most relevant publications:
Wang, X.; Li, J.; Xue, Q.; Han, X.; Xing, C.; Liang, Z.; Guardia, P.; Zuo, Y.; Du, R.; Balcells, L.; Arbiol, J.; Llorca, J.; Qi, X.; Cabot, A. Sulfate-Decorated Amorphous-Crystalline Cobalt-Iron Oxide Nanosheets to Enhance O-O Coupling in the Oxygen Evolution Reaction. ACS Nano 2023, 17 (1), 825–836.
Mekseriwattana, W.; Guardia, P.; Herrero, B.; de la Fuente, J. M.; Kuhakarn, Ch.; Roig, A.; Katewongsa, K. P. Nanoscale Advances 2022, 4(8), 1988–1998
Zhang Y.; Xing C.; Liu Y.; Spadaro M.C.; Wang X.; Li M.; Xiao K.; Zhang T.; Guardia P.; Lim K.H.; Moghaddam A.O.; Llorca J.; Arbiol J.; Ibáñez M.; Cabot A., Nano Energy 2021, 85, 105991
Silvestri, N.; Gavilán, H.; Guardia, P.; Brescia R.; Fernandes S.; Samia A. C. S.; Teran, F.J., Pellegrino, T. Nanoscale 2021, 13, 13665 – 13680
Parizi, M. J., T.; Shahverdi, H.; Roa, J. J., Pipelzadeh, E.; Martinez, M, Cabot, A. Guardia, P.;. ACS Applied Polymers 2020, 2, 7, 2667–2675
Berestok, T.; Guardia, P.; Du, R.; Portals, J. B.; Colombo, M.; Estradé, S.; Peiró, F.; Brock, S. L.; Cabot, A. ACS Applied Materials & Interfaces 2018, 10, 16041-16048.
Berestok, T.; Guardia, P.; Blanco, J.; Nafria, R.; Torruella, P.; López-Conesa, L.; Estradé, S.; Ibáñez, M.; de Roo, J.; Luo, Z.; Cadavid, D.; Martins, J. C.; Kovalenko, M. V.; Peiró, F.; Cabot, A. Chemistry of Materials 2017, 29, 4418-4424.
Sathya, A.; Guardia, P.; Brescia, R.; Silvestri, N.; Pugliese, G.; Nitti, S.; Manna, L.; Pellegrino, T. Chemistry of Materials 2016, 28, 1769-1780.
Carregal-Romero, S.; Guardia, P.; Yu, X.; Hartmann, R.; Pellegrino, T.; Parak, W. J. Nanoscale 2015, 7, 570-576.
Guardia, P.; Di Corato, R.; Lartigue, L.; Wilhelm, C.; Espinosa, A.; Garcia-Hernandez, M.; Gazeau, F.; Manna, L.; Pellegrino, T. Water-Soluble Iron Oxide Nanocubes with High Values of Specific Absorption Rate for Cancer Cell Hyperthermia Treatment. ACS Nano 2012, 6 (4), 3080–3091.