Projects News
The NANOMOL group at ICMAB-CSIC participate in the RIS3CAT NANONAFRES project for the development of a new treatment against ulcers caused by venous insufficiency
Researchers from the Nanomol group of the Institute of Materials Science of Barcelona (ICMAB-CSIC) participate in the NANONAFRES project coordinated by the company Nanomol Technologies S.L, spin-off of the CSIC. The study is carried out within the framework of the RIS3CAT project of the TEC-SALUT Community.
icmab
21 June 2016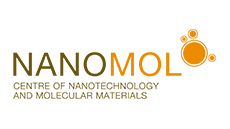 The aim of the NANONAFRES project is the development of a new nanomedicine for topical administration, in patients with ulcers caused by venous insufficiency. This new nanomedicine is based on the use of nanoparticles, called Quatsomas, which contain a drug, epidermal growth factor (EGF), which facilitates epithelialization and closure of skin lesions in patients with this type of ulcer.

The NANONAFRES project, led by Nanomol Technologies SL, was born from the collaboration of the Nanomol group from ICMAB-CSIC with the companies Nanomol Technologies and BIOMED-LEITAT, the primary care centres EAP Osona Sur-Alt Congost SLP and the EAP Vallcarca-Sant Gervasi, public hospitals such as the Terrassa Health Consortium and the Maresme Health-Consortium Foundation and international research centres such as the Centro de Ingeniería Genética y Biotecnología de Cuba. This project, awarded with a RIS3CAT fund sponsored by the Generalitat of Catalonia and co-financed by FEDER, has a budget of 2.3 million euros and a duration of 3 and a half years.