PhD Theses
Congratulations Dr. Adara Babuji, new ICMAB graduate!
Doctor Adara Babuji from the Physical Chemistry of Surfaces and Interfaces (SURFACES) Group at ICMAB-CSIC, defended her PhD thesis titled "Significance of molecular and crystal structure on organic semiconductor doping"on Tuesday, 26 July 2022 at ICMAB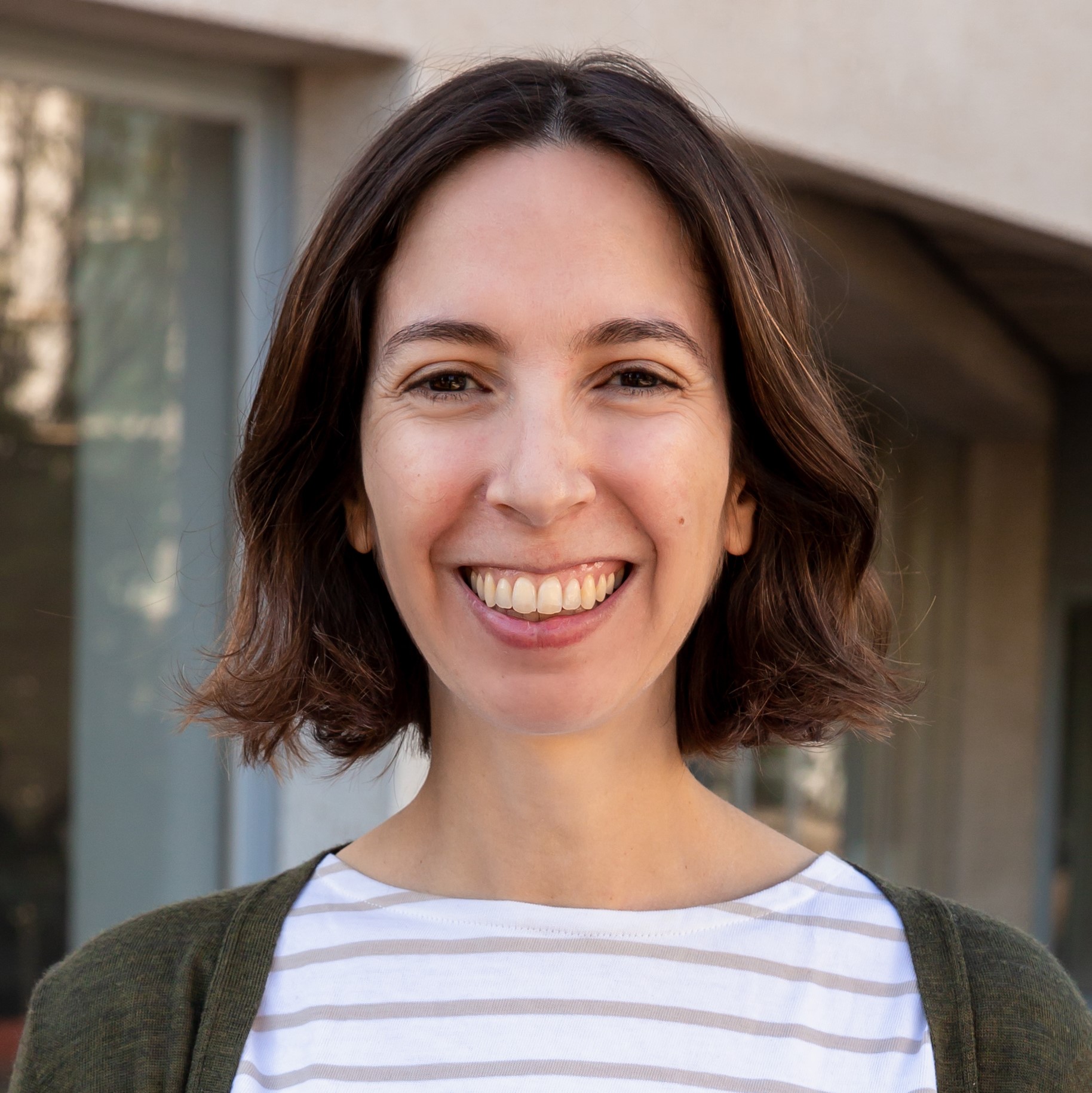 Anna
04 August 2022
The PhD thesis was supervised by Carmen Ocal and Esther Barrena, from the SURFACES group at ICMAB-CSIC.
The PhD Committee that evaluated the Thesis was formed by Joaquim Puigdollers Gonzalez, Universitat Politecnica Catalunya (President), Sergi Riera Lorente, ICMAB-CSIC (Secretary) and Edgar Gutierrez Fernandez, University of Warwick, ESRF, France (Vocal).

Doctor Adara Babuji's PhD thesis was part of the PhD Programme in Materials Science from the Universitat Autònoma de Barcelona (UAB).
Sergi Riera, Edgar Gutiérrez, Joaquim Puigdollers, Adara Babuji, Esther Barrena and Carmen Ocal | ICMAB-CSIC
Why did you choose ICMAB for your PhD?
I found the open position on organic electronics at the surfaces group, ICMAB, which exactly matches with my research interests and expertise.
How would you explain your research to a non-scientific audience?
Organic semiconductors are used in electronic devices like OLED TV. Doping is a technique employed to improve the organic electronics device performance and my research was mainly focused on the impact of molecular structure in organic semiconductor doping
What are the main applications of your research? Could you give us an example?
The motivation of the research is to investigate the impact of molecular structure in organic semiconductor doping. This can help to optimise the doping process of organic semiconductors and helps to develop high efficiency devices. For example, high efficiency, stable OFETs can be develop using the main conclusions from the thesis
From the lessons learnt here, which one do you value the most?
Importance of team work
How do you think this experience will contribute to your training and to your future?
Professionally, I got opportunity to use different techniques that can be operated by my own without any assistance and helped me to improve my scientific calibre. I also had opportunity to do several collaborations from different countries that helped me to develop my communication skills and ability to work in a team of people from all around the world.
What are your plans once you finish your PhD?
I would like to continue in the research field, preferably in research and development.
What do you wish you had known at the beginning of your PhD, that you can recommend to the ones who are starting?
Knowing the local language would improve your social life.
Why did you become a scientist? Who have been your role models?
I am always curious about how the universe works, hence decided to study more of that aspect. Kalpana Chawla, the 1st Indian born astronaut, was my inspiration during the initial days.
Let us know who are your favourite scientists (man and woman). Why?
Thomas Edison and Marie Curie because of their immense enthusiasm towards science.
Do you have any other comments you would like to say?
I am grateful that I had two mentors, Carmen Ocal and Esther Barrena, who have helped me to grow as a person also.
Group photo of the friends and colleagues from Adara Babuji | ICMAB-CSIC
More information and photos.