The electron microscopy service was created in 2008 and is mainly dedicated to research groups of the Institute, but it can be accessible to external users as well.
The service consists of a scanning electron microscope (SEM) QUANTA FEI 200 FEG-ESEM installed in September 2008 (substituting an old PHILIPS 515 acquired in 2004 as a result of a process of reallocation between the CSIC centres CID and ICMAB) and a transmission electron microscope JEOL 1210 acquired in 1991. With the acquisition of the new SEM, the service provides ICMAB with a powerful and versatile tool capable to combine routine daily work with cutting-edge research. As a general strategy, this way the service aims at satisfying in-house the increasing demand of high-profile nanostructural characterization, thus eliminating technical limits imposed by external scientific-technical services.
To promote an efficient exploitation, the service offers: 1) Technical support given by two high-profiled (doctor) staff members. 2) Electronic management. 3) Effective user-training system by technical staff, oriented to achieve a maximum degree of self-service.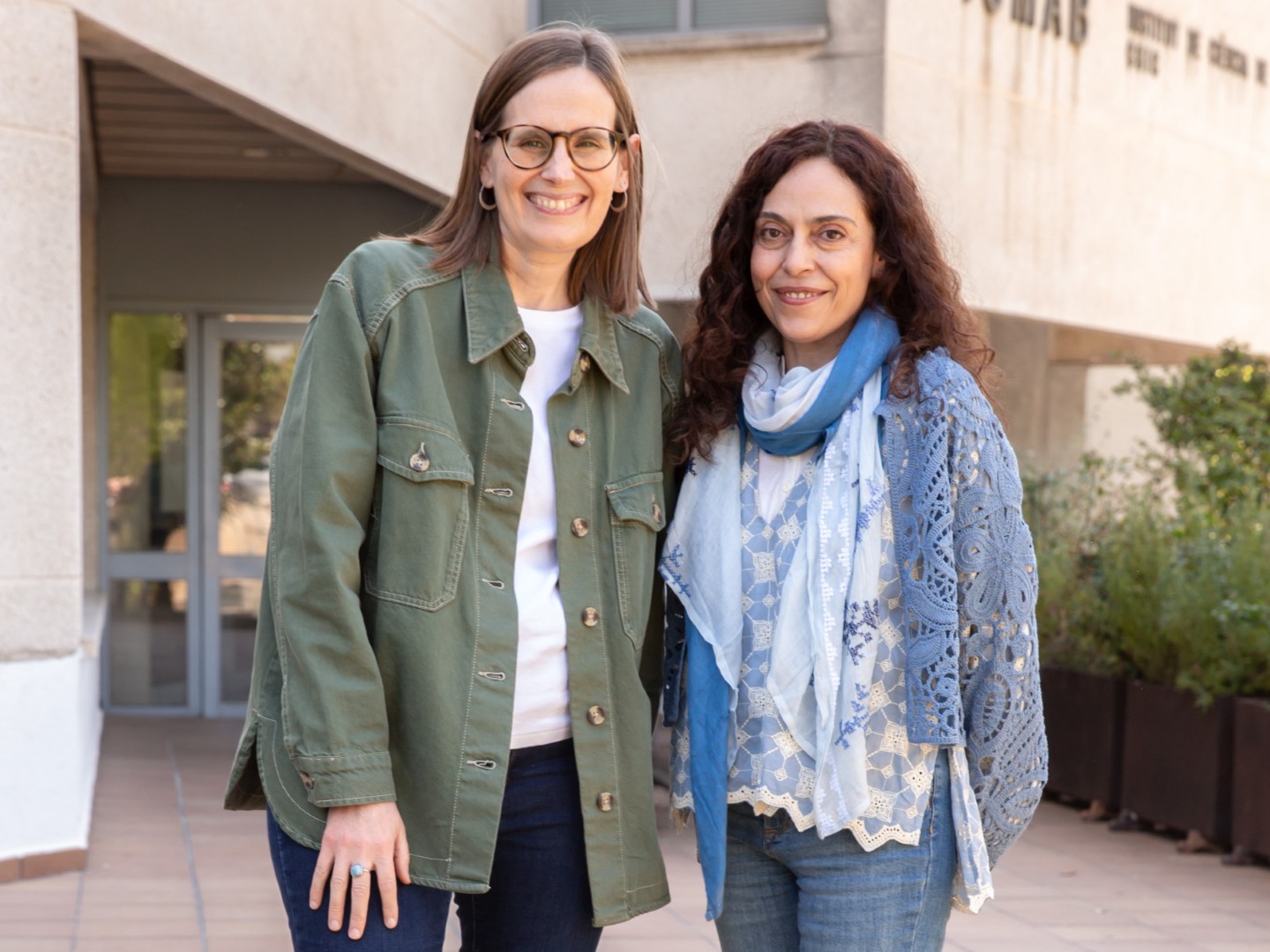 Technicians
---
Scientists in charge
---
User's Committee
Request SEM Service
---
RULES OF USE
 To obtain for a session you need to do the following:
Check to see availability for your group on the booking calendar

Ask by This email address is being protected from spambots. You need JavaScript enabled to view it. with proposed times and your department's name. This needs to be done 24H prior to the session's start. Note that this is a first-come first-serve system for allocating time within your group's department. If there are time slots which are not used, then other people from outside that department may use it.
Fill out the appropriate form and have it signed. This form can be found in the folder marked "GRUPO" and then "SEMQUANTAFEI" or in this web. 


___________________________________________________________________________________________________
Timetable of Reserves
 

Dilluns

Dimarts

Dimecres

Dijous

Divendres

9:00h-11:00h

Servei de Microscòpia

SOLID STATE CHEMISTRY

11:00h-13.00h

CMEOS
CRYSTALLOGRAPHY
NN

MULFOX
ACNM

LMI
FUNNANOSURF

SUMAN

13:00-15:00h

NANOMOL

SURFACES
NANOPTO
LASER

SUMAN

MULFOX
ACNM

CMEOS
CRYSTALLOGRAPHY
NN
Equipment SEM
Scanning Electron Microscope (SEM) QUANTA FEI 200 FEG-ESEM
The Quanta 200 ESEM FEG from FEI is a special and advanced type of high performance scanning electron microscope (SEM). The FEI Quanta 200 FEG is a state of the art field emission microscope that allows nanometer level inspection of materials.
It is equipped with a field emission gun (FEG) for optimal spatial resolution. The instrument can be used in high vacuum mode (HV), low-vacuum mode (LV) (water vapour injection), and environmental SEM mode (ESEM). This makes it possible to study samples in pressures up to 5 Torr. It is engineered to provide maximum data with non-destructive analytical techniques- imaging and microanalysis – from all types of specimens, with or without preparation. The microscope is equipped with an Energy Dispersive X-ray (EDX) system for chemical analysis. Qualitative and quantitative analysis, elemental mapping and linescans can be performed. Lithography and nano-lithography can be performed by a RAITH e-beam.
The scanning electron microscopy service, equipped with a QUANTA FEI 200 FEG-ESEM offers a powerful imaging tool for both, routine and advanced inspection of materials. The service is intended to offer high resolution facilities (1.2 nm @30kV) with a field emission gun, specially suited for the morphological characterization of nanocrystals, nanostructured materials and surfaces. Image contrast proportional to the atomic number is also available with high lateral resolution (2.5 nm @30kV) using an electron backscattered detector. The instrument can be used in high vacuum mode, low-vacuum mode (the chamber pressure is monitored by water vapour injection), and environmental SEM mode (ESEM). This makes it possible to study samples in pressures up to 5 Torr. The resolution is kept high at all conditions: 1.2 nm and 1.5 nm at 30kV in the high and low vacuum modes, respectively. The capability to vary the chamber pressure is specially suited for the observation of uncoated non-conducting materials. The microscope also features an EDS detector designed for light elements starting from Be, with an energy resolution of 132 eV. This tool enables the chemical analysis with a high lateral resolution (point analyses and elemental mapping), as required for the characterization of complex multicomponent nanostructured materials. The service includes electron beam lithography, used in many research activities at ICMAB like development of organic devices, the fabrication of substrate templates designed for defect engineering in thin epitaxial superconducting films, investigation of surface self-organization phenomena, and the fabrication of magnetoelectronic devices. Lithography and nano-lithography can be performed by a RAITH e-beam.
An environmental SEM, enabling characterization of non-conducting without a conductive, and is equipped with EDS (light element) and electrón-beam.
SEM pictures of different materials obtained by the Scanning Electron Microscope QUANTA FEI 200 FEG-ESEM
Equipment TEM
Transmission electron microscope (TEM) 120 KV JEOL 1210
The 120 KV JEOL 1210 TEM features a high angular range (Tilt X= ± 60o, Tilt Y= ± 30o) providing a unique facility in the area of Barcelona for exploring large volumes of the reciprocal lattice by electron diffraction. It has technical support by a high profile (Dr) staff member. With a resolution below 3.2 Å this equipment is useful for low resolution structure imaging and characterization of nanoparticulate systems.
When operating in image mode TEM provides information about the size, morphology and microstructure of the samples.In diffraction mode, it allows the determination of the cell parameters, space group and superstructures, incommensurate modulations, etc. The transmission electron microscope service is equipped with:
Holder: Analytical specimen holder, doble tilt ( Tilt X=± 60o, Tilt Y=± 30o ) GATAN 646.
Camera: ORIUS 831 SC 600, GATAN.
Electron Microscopy
Service
Address:
ICMAB
Campus UAB
(in front of Firehouse)
08193, Bellaterra
Spain