PhD Theses
Congratulations, Dr. Adrián Francisco! Our most recent ICMAB graduate!
Doctor Adrián Francisco from the NANOPTO Group at ICMAB defended his PhD thesis on Tuesday, 14 April 2020, at 11 am. The PhD Thesis was entitled "Understanding the temperature and pressure dependence of the Optoelectronic and Structural Properties of FAxMA1-XPbI3 Perovskite Solid Solutions" and was supervised by Alejandro Goñi, Mariano Campoy-Quiles,and M. Isabel Alonso. Congratulations!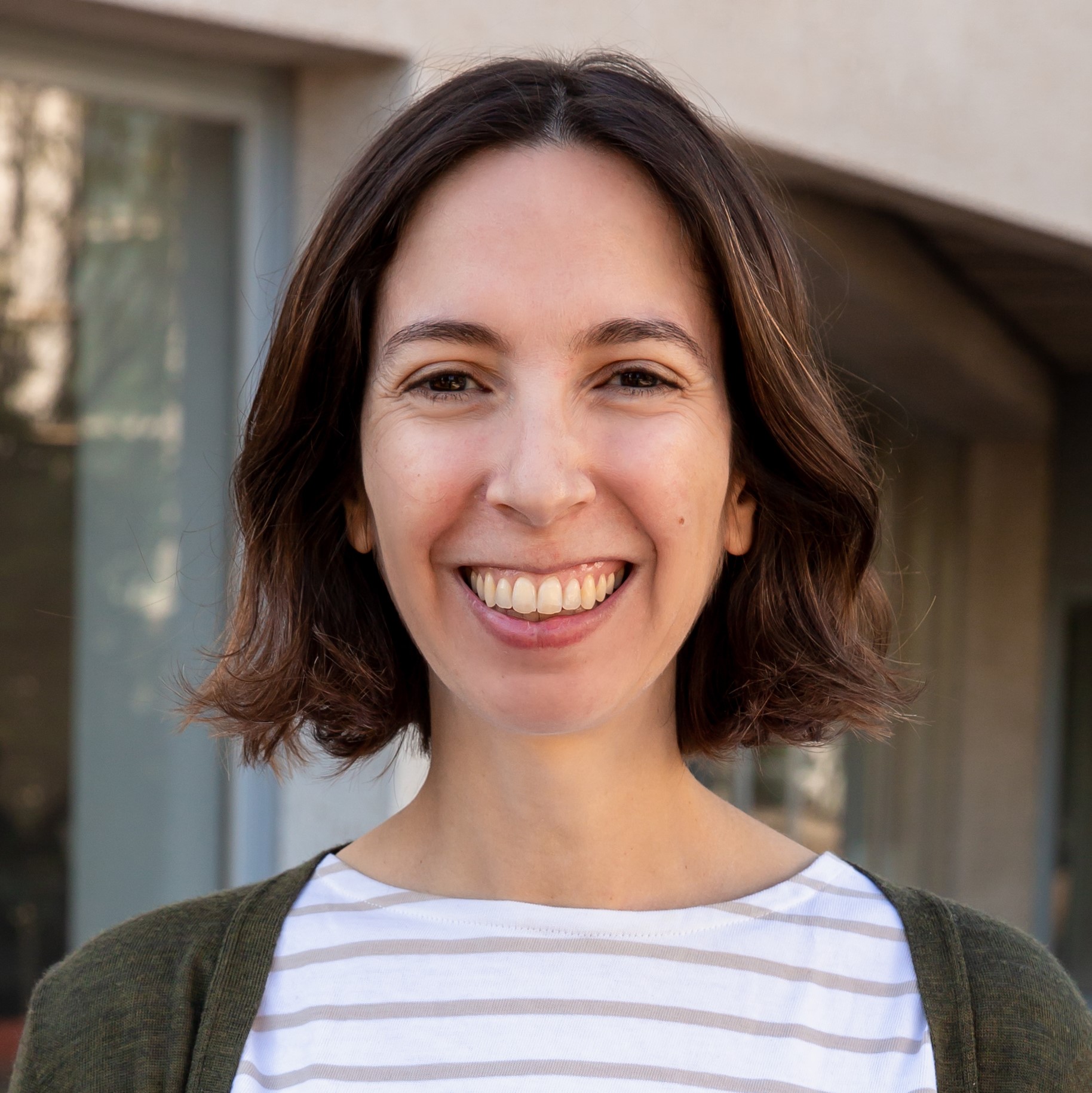 Anna
24 April 2020
Adrián defended his PhD Thesis from his home, through videoconference using the conecta.csic platform. We would like to thank the UAB Doctoral School for allowing to defend the PhD Thesis using this format, and thank you to the ICMAB IT Dept. for allowing us to work from home with all the facilities.
Figure: Last slide of Adrián's PhD Thesis. On top, Adrián Francisco, and the PhD Committee: Fernando Rodríguez, Mariona Coll and Mauricio Cavo Roggiani.
Also thank you the PhD Committee to accept to evaluate this Thesis using videoconference:
President: Fernando Rodríguez González, Universidad de Cantabria, Spain
Secretary: Mariona Coll Bau, ICMAB-CSIC, Spain
Vocal: Mauricio Calvo Roggiani, Instituto de Ciencia de Materiales de Sevilla (ICMS), Spain
PhD Thesis Abstract: Hybrid organic/inorganic perovskites have attracted a lot of attention since they were first introduced in a working photovoltaic device. They present high efficiencies, an inexpensive fabrication cost, and the possibility to fabricate flexible PV devices. However, they still present some issues that need to be addressed, such as chemical or structural instabilities under ambient conditions. In order to better understand the structural stability, and the role played by the interaction between the organic cation and the inorganic framework, we studied the structural and optoelectronic properties of perovskites of the family FAxMA1-xPbI3 at different pressures (up to 15 GPa) and temperatures (10 to 385 K). We investigated this material by noninvasive optical spectroscopy means, such as photoluminescence (PL), Raman and ellipsometry.
Now, some questions for Adríán:
Why did you choose the ICMAB for your PhD?
I actually applied for a project associated to a FPI scholarship, it was related with a novel material in photovoltaics ,and that attracted me a lot.
How would you explain your research to a non-scientific audience?
I studied fundamental physical properties of a very promising material in photovoltaics, which yields high efficiencies at a low cost, while being easily processed. This material still presents some issues, so I contributed to the general understanding of it by carrying out experiments on this material at high pressures and low temperatures using non-invasive optical experimental techniques.
What are the main applications of your research? Could you give us an example?
Cheap and efficient solar power converters.
From the lessons learnt here, which one do you value the most?
I learnt the difference between doing things ok and doing things giving your very best, producing the best results possible according to your capacity. I can apply it now to different aspects of my life, using my true potential instead of settling for easier but more average outcomes.
What will you miss the most from ICMAB?
The people. But I'll still be around for one year more!
How do you think this experience will contribute to your training and to your future?
I hope having a PhD makes a difference in my CV.
What are your plans once you finish your PhD?
Work as a patent examiner.
What do you wish you had known at the beginning of your PhD, that now you can recommend to the ones who are starting?
I don't know ¯\_(ツ)_/¯
Why did you become a scientist? Which have been your role models?
I always liked physics. But honestly, I was ready to settle down for another job after finishing the degree on physics, but I just didn't like any of the available options (Which were basically high school teacher, programmer or consulting). My role models are volunteers and people who spend their time and energy in making the world a better place without looking for anything in return.
Which is your favourite female scientist?
Mileva Marić.
Describe in 3 keywords…

Your research: Perovskites, Pressure & Temperature.
Barcelona: Madrid, Catalan, Tourists.
Your experience at ICMAB: Interesting, Friends, Minimun wage.
Any other comments you would like to say:
Eat vegan burguers and other alternatives to dairy and meat. They taste similar, but you save a lot of lives and suffering from farm animals!
Figure: Waiting for the PhD Committee evaluation. On top, Adrián Francisco, and his supervisors: Alejandro Goñi, M. Isabel Alonso and Mariano Campoy-Quilles.