PhD Theses
Congratulations Dr. Laura Fuentes, new ICMAB PhD graduate!
Doctor Laura Fuentes from the Solid State Chemistry (SSC) Group at ICMAB-CSIC and IMB-CNM-CSIC defended her PhD thesis titled "Electroquímica inalámbrica bipolar. Nuevos hitos y aplicaciones" on Wednesday, 9 November 2022 at ICMAB.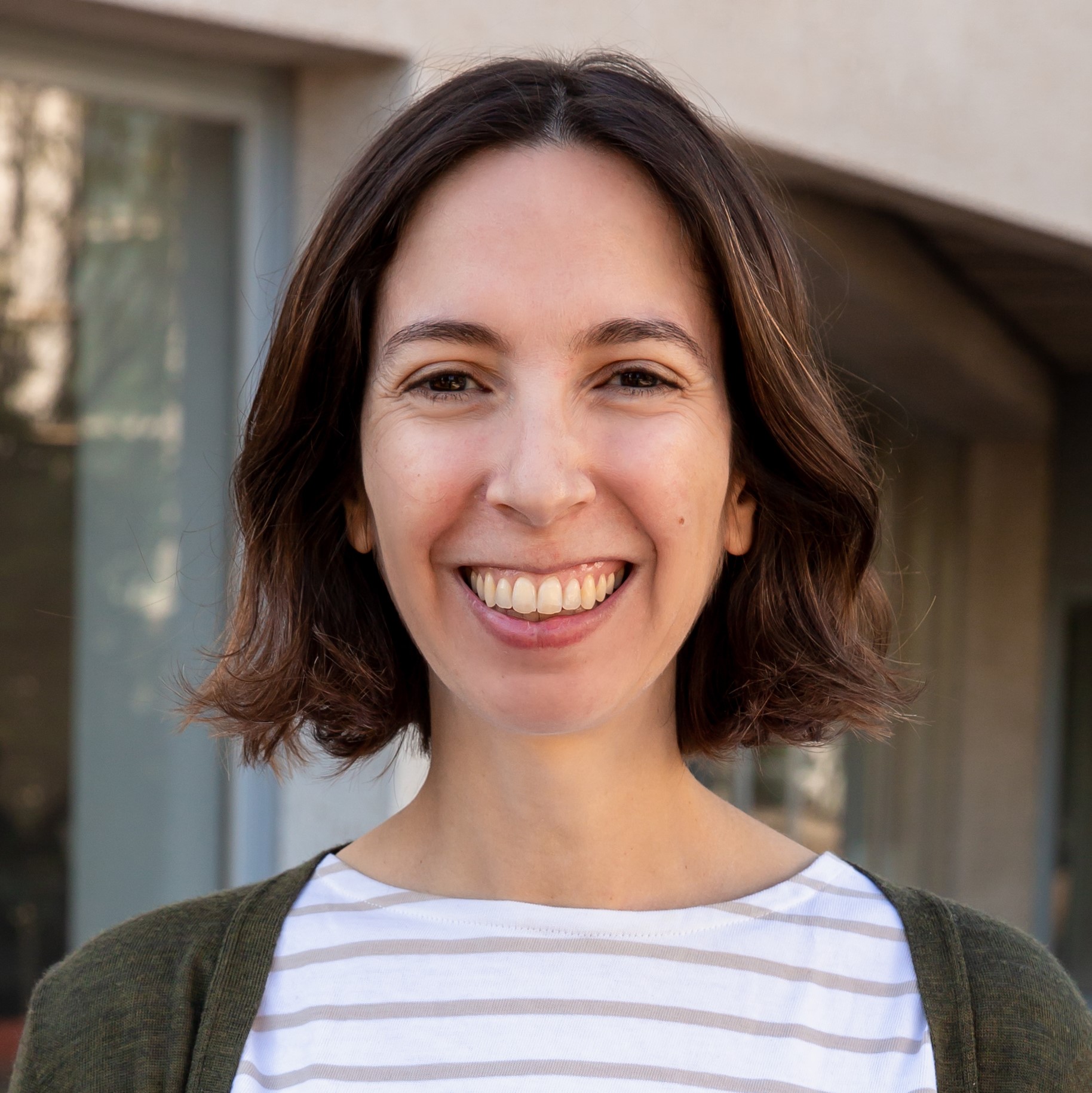 Anna
14 November 2022
The PhD thesis was supervised by Nieves Casañ, from the Solid State Chemistry (SSC) Group at ICMAB-CSIC and Libertad Abad, from IMB-CNM-CSIC.
The PhD Committee that evaluated the Thesis was formed by Jordi Llorca, Universitat Politècnica de Catalunya, Spain, (President), Álvaro Colina, Universidad de Burgos, Spain (Secretary) andEmilia Morallón, Universitat d'Alacant, Spain (Vocal).
Doctor Laura Fuente's PhD thesis was part of the PhD Programme in Materials Science from the Universitat Autònoma de Barcelona (UAB).
Doctor Laura Fuentes with the PhD Committee and supervisors | ICMAB, CSIC
Why did you choose ICMAB for your PhD?
I got a doctorate offer through my master's degree in electrochemistry and the topic seemed very interesting.
How would you explain your research to a non-scientific audience?
My study focuses on wireless bipolar electrochemistry. This consists of generating physical and chemical transformations in a material through electricity if the cables touch the material where these changes are induced. This technique allows you to create materials that have different properties at each point of the material.
What are the main applications of your research? Could you give us an example?
My work has focused on wireless electrochemical applications, for example for neuronal growth or improvements in batteries, all without direct connection.
From the lessons learnt here, which one do you value the most?
Patience without a doubt. As it is said in Spanish: patience is the mother of science.
What will you miss the most from ICMAB?
The cat.
How do you think this experience will contribute to your training and to your future?
I hope you will give me the opportunity to work in materials science.
What are your plans once you finish your PhD?
Enjoy a well-deserved break and look for postdoc opportunities in Barcelona
What do you wish you had known at the beginning of your PhD, that you can recommend to the ones who are starting?
That you are going to have to explain over and over again to your grandparents that no, you are not going to be a medical doctor, but you will be a doctor.
Why did you become a scientist? Who have been your role models?
I had a subject at the institute of practical initiation to chemistry and there I fell in love with the work in the laboratory. Without a doubt, my high school chemistry teacher who taught her classes with such passion.
Let us know who are your favourite scientists (man and woman). Why?
Marie Curie as female scientist, not only for her scientific work, but also for being a great feminist and being the first woman to win a Nobel prize. As a male scientist, Michael Faraday, because he is considered one of the fathers of electrochemistry.
Laura Fuentes (in the middle) with supervisors Nieves Casañ (left) and Libertad Abad (right) | ICMAB, CSIC
Congratulations, Doctor Laura Fuentes!
More information and photos.