PhD Theses
Congratulations, Dr. Mayte Gómez Castaño! Our most recent ICMAB graduate!
Doctor Mayte Gómez Castaño from the Nanostructured Materials for Optoelectronics and Energy Harvesting (NANOPTO) research group at ICMAB defended her PhD thesis entitled "Optical metamaterials: Design, up-scalable fabrication and characterization" on Friday, 18 September 2020 from the ICMAB. The PhD Thesis was co-supervised by Agustín Mihi (ICMAB) and Serge Ravaine (Centre de Recherche Paul Pascal (CRPP) in Bordeaux).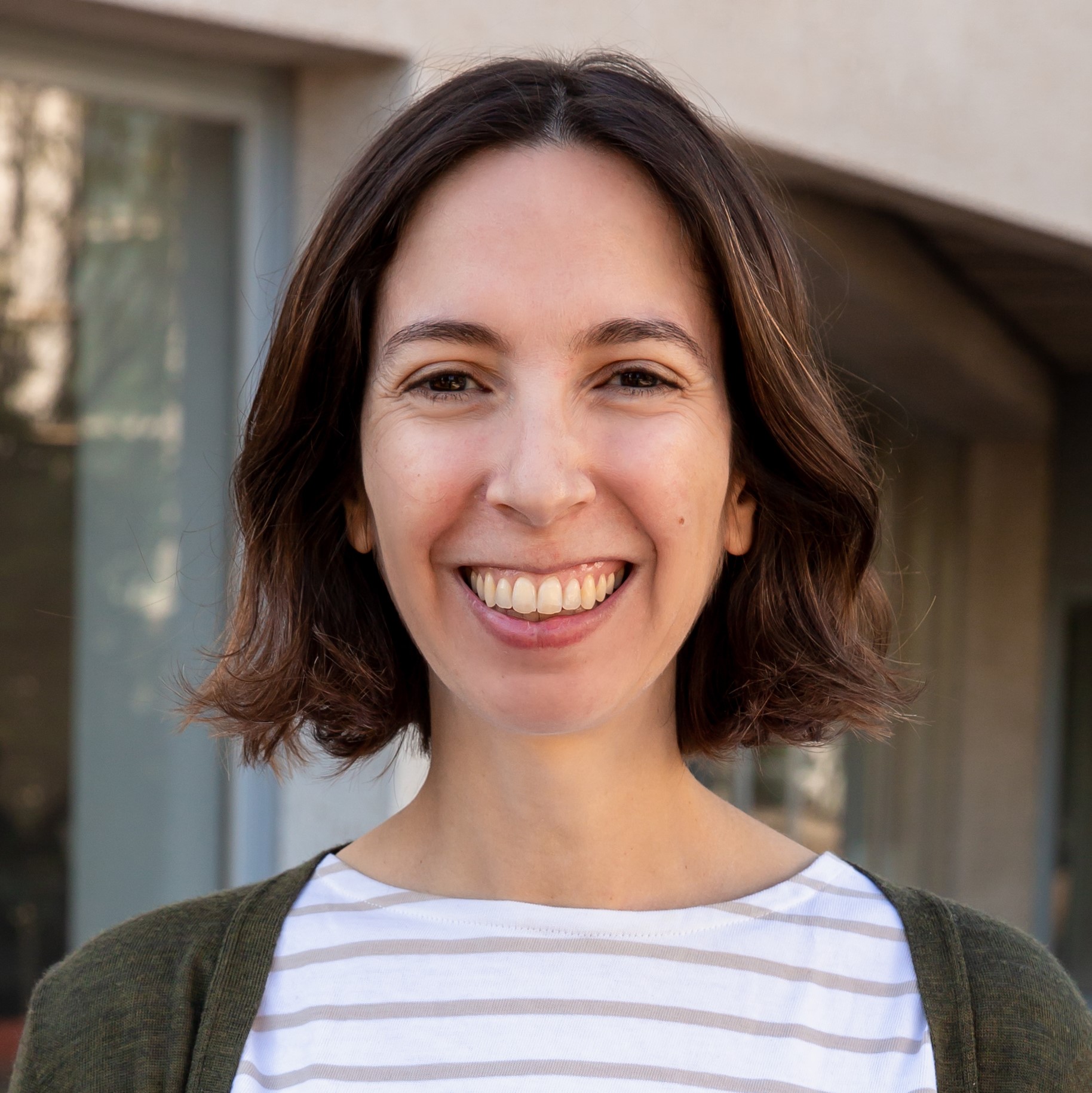 Anna
21 September 2020
The PhD Committee was formed by 6 members, as the thesis was from two different institutions:
President: Mona Tréguer-Delapierre, Institut de Chimie de la Matière Condensée de Bordeaux (ICMCB), France
Secretary: Gervasi Herranz, ICMAB, Spain
Vocal 1: Béatrice Dagens, Centre de Nanoscience et de Nanotechnologie (CN2), France
Vocal 2: David Grosso, Aix-Marseille Université, France
Vocal 3: Álvaro Blanco, Instituto de Ciencia de Materiales de Madrid (ICMM), Spain
Mayte Gómez Castaño, with supervisor Agustín Mihi, before the PhD Thesis Defense at ICMAB.
Mayte, why did you choose the ICMAB for your PhD?
I was looking for a challenging PhD in the field of photonics when my supervisor at ICMAB, Agustín Mihi, offered me the opportunity of doing a double doctorate between ICMAB and CRPP, in Bordeaux. It took me less than 10 minutes to accept.
How would you explain your research to a non-scientific audience?
I have worked on the development of very small structures (100 thousand times thinner than a human hair) to manipulate light propagation in unusual ways. This is the base of metamaterials. In particular, I have designed nanosystems made of several materials such as polymeric nanoparticles, nanocylinders or gold films. Properly arranging these ingredients, I have developed low cost materials for obtaining negative refraction, this is, light bending oppositely to the natural behaviour.
What are the main applications of your research? Could you give us an example?
The advances in light manipulation together with a low cost manufacturing could enable the fabrication of super-resolution lenses. These devices would work as glasses with a much better resolution, therefore avoiding the optical distortion linked to conventional glasses. Eventually, the possibility of controlling light direction could even lead to the famous invisibility cloak.
From the lessons learnt here, which one do you value the most?
I have learnt the importance of belonging to a group where everyone can help and support one another. A good team will always progress faster than a single individual will.
What will you miss the most from ICMAB?
The friendly atmosphere, the big labs at Matgas and the terrace of my office.
How do you think this experience will contribute to your training and to your future?
I think my PhD have trained me to be a highly organized person, flexible and prepared for tackling oncoming tasks, research stays or unexpected obstacles. I am sure these experiences together with the technical skills learnt will help me to face new challenges in my future career.
What are your plans once you finish your PhD?
I would like to move a step forward and apply my knowledge to the industrial side of light technology.
What do you wish you had known at the beginning of your PhD, that now you can recommend to the ones who are starting?
READ. Papers, books, theory… I know it can be tiring but it will help you to understand the basics of your research and you will thank it when you get more experienced in the field.
Why did you become a scientist? Which have been your role models?
Understanding how the world works has always fascinated me since high school: gravity, planets, radioactivity, light… I fully enjoyed the lab activities during my bachelor in Physics and fell in love with everything related to optics and/or materials science. But probably a decisive moment happened when one of my bachelor's thesis supervisor told me: "Don't ask me why we have obtained this result. I have no idea. We should investigate further to understand it".
Which is your favourite female scientist?
Marie Curie, first person awarded with two Nobel prizes and head of her own lab in the 20th century.
Describe in 3 keywords…
Your research: light, nanotechnology, metamaterials
Barcelona: tourists, beach, architecture
Your experience at ICMAB: friends, team, quality
Congratulations, Mayte, and good luck!
Mayte Gómez Castaño before the PhD Thesis Defense at ICMAB.