PhD Theses
Congratulations Dr. Natalia Chamorro, new ICMAB graduate!
Doctor Natalia Chamorro from the Superconducting Materials and Large Scale Nanostructures (SUMAN) group at ICMAB and the Chemistry Department at UAB, defend her PhD thesis entitled "Hybrid approach to obtain high-quality BaMO₃ perovskite nanocrystals for YBa₂Cu₃O7−δ superconducting nanocomposite" on Thursday, 14 January 2021 in an online session. Congrats!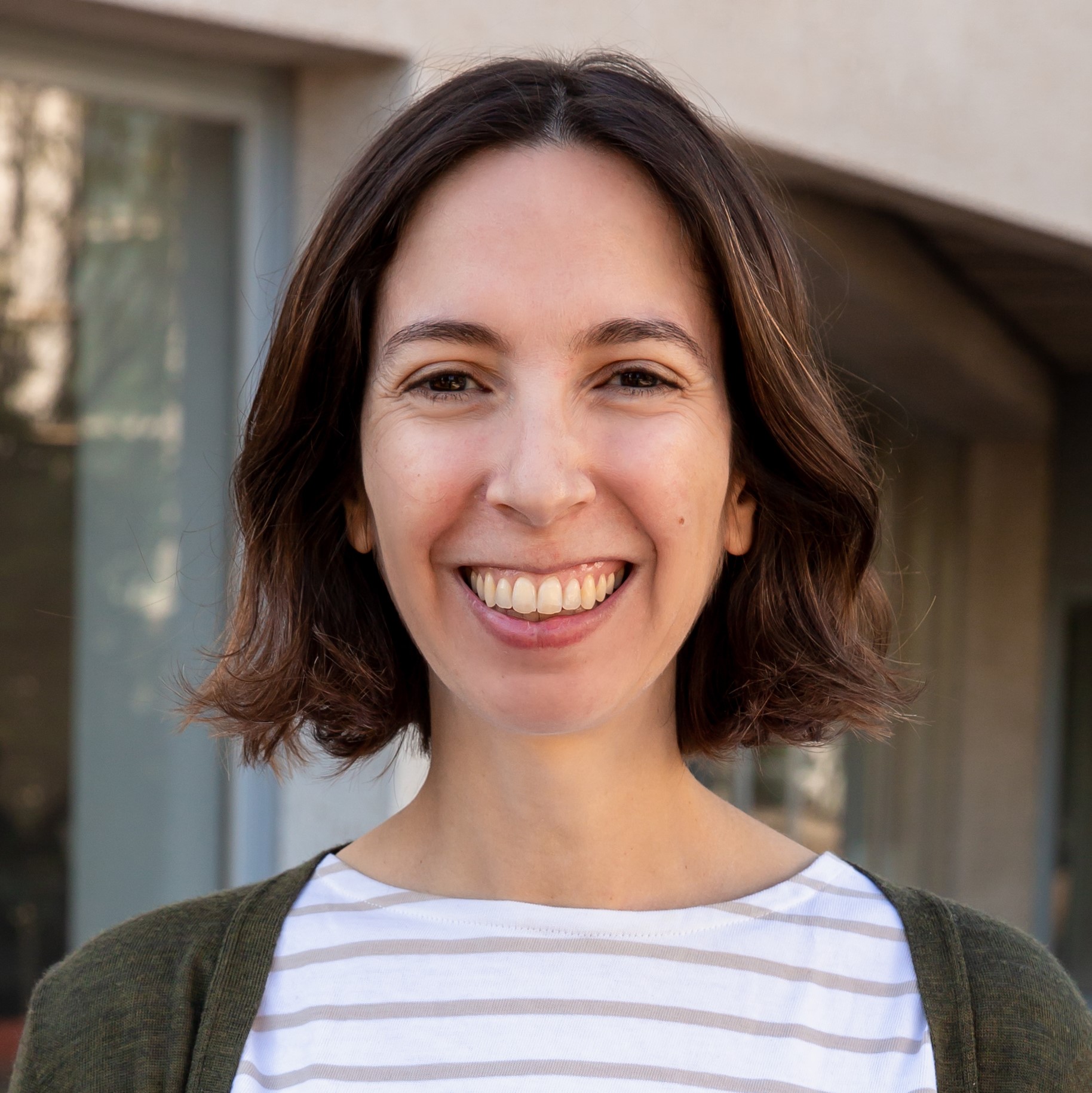 Anna
15 January 2021

The PhD thesis was supervised by Ramón Yáñez (UAB) and Susagna Ricart (SUMAN group, ICMAB). The PhD Committee that evaluated the Thesis was formed by Eduardo Solano from the ALBA Synchrotron (President), Roser Pleixats, from the UAB (Secretary) and Amalia Mesaros, from the Universitatea Tehnica Cluj-Napoca, Romania (Vocal).
Natalia's PhD thesis was part of the PhD Programme in Materials Science from the Universitat Autònoma de Barcelona (UAB).
Ramón Yáñez and Susagna Ricart (supervirosr), Natalia Chamorro in the center, and Eduardo Solano and Roser Pleixats (PhD Committee)
Why did you choose the ICMAB for your PhD?
The institute is a well-established research center which offers a broad variety of formation and career-development opportunities. Furthermore, the collaboration with the UAB further enhances its role.
How would you explain your research to a non-scientific audience?
I deal with the synthesis and characterization of nanoparticles in view of applications to the study of superconductivity.
What are the main applications of your research? Could you give us an example?
To embed the nanocrystals previously synthesized on superconducting nanocomposites in order to enhance the final nanocomposite properties.
From the lessons learnt here, which one do you value the most?
The collaboration with first-caliber scientists and professors is a constant inspiration and it is essential in the process to becoming a proficient researcher.
What will you miss the most from ICMAB?
The people I shared my time and experiences with, which helped me maturing also as a persons.
How do you think this experience will contribute to your training and to your future?
To be a PhD student, and in particular at ICMAB, gives a sensible advantage in terms of working-load management and the constant difficulties typical of research-related problems. Furthermore, I have been given the chance to face a topic (in particular, superconductivity) that I was previously not an expert of.
What are your plans once you finish your PhD?
I still am in the decisional process and I am evaluating the different opportunities.
What do you wish you had known at the beginning of your PhD, that now you can recommend to the ones who are starting?
I wish I should have known from the very first moment the important of being well-organized in order to have a proficient PhD.
Why did you become a scientist? Which have been your role models?
I have always been fascinated by science, and the importance it ir taken in the modern society.
Which is your favourite female scientist?
Marie Curie.
Describe in 3 keywords…
* Your research: perovskite nanocrystal synthesis.
* Barcelona: beach, cosmopolitan, beer.
* Your experience at ICMAB: friendship, meetings, coffes.