Awards
David Amabilino appointed new Director at ICMAB
Xavier Obradors leaves the Direction of ICMAB after 14 years. The new appointed Deputy Directors are Lourdes Fábrega and Martí Gich.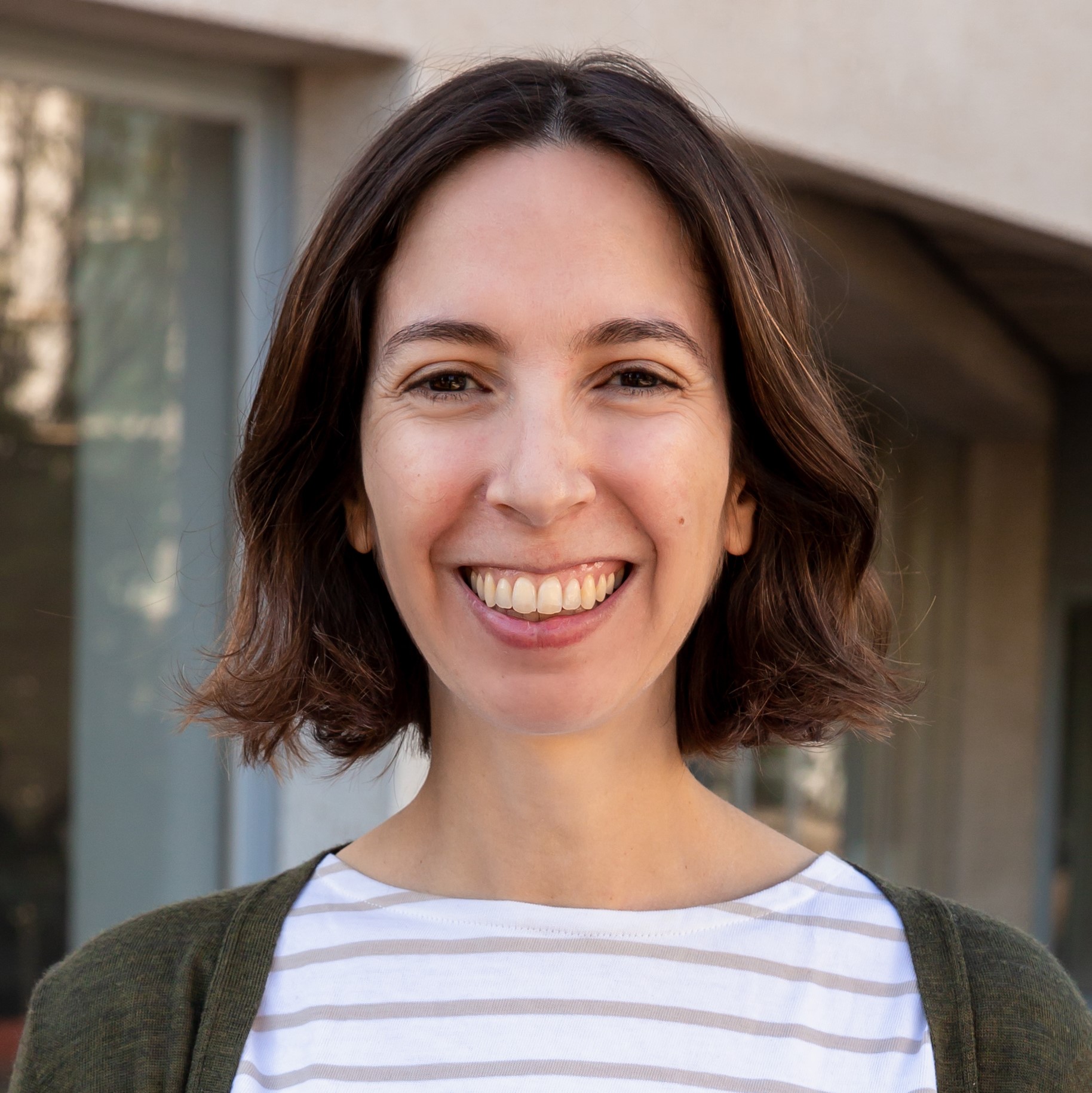 Anna
14 February 2023
The ICMAB is facing a new beginning with its recent appoitnment of a new Direction team, formed by researchers David Amabilino, as Director, Lourdes Fábrega and Martí Gich.
The new Direction team faces the new position with responsibility and full of enthusiasm, with energy to face and take care of the current problems and to bring the ICMAB to the next level.
Amabilino came to the ICMAB as a postdoc and worked his way up to Research Professor. Except a pause at the University of Nottingham between 2014 and 2021, he has worked for many years at ICMAB, being Deputy Director in the first period of Director Xavier Obradors, between 2008 and 2014. Now, he faces this new position with "a great sense of responsibility, and enthusiasm. It is an honour to work with everyone at ICMAB to continue the great progression the centre has made since its origins. I came here for the first time in 1996, and the advancement is truly spectacular, while being faithful to the welcoming and inclusive nature of the Institute" says new appointed Director David Amabilino.
Amabilino sees a bright future for ICMAB. "We are in a privileged position in many ways, with staff that are tremendously productive. Our main strength, at ICMAB, is our people. As a place, the growing research facilities in the Cerdanyola area are really exciting. It makes us a fantastic research centre to belong to".
What are the objectives of the new Direction team in a short and long term? "Overall, as a team, we need to ensure that we have the right conditions for everyone in the ICMAB to fulfil their ambitions. That simple goal hides a lot of contributing factors of course, for each person they will be different, we have to make sure people have time, means and space, and those needs change with time. We need to work with the CSIC – our parent organisation – to ensure the structural modifications that will make us more productive. Ultimately, that will mean better value for all tax payers, it's our responsibility. Scientifically, and technologically, I'm convinced we can contribute to the UNs sustainable development goals in very significant ways, laid out in our strategic plan" affrims Amabilino.
David Amabilino talking with Anna Crespi at the XRD Lab | ICMAB, CSIC
Martí Gich adds "Our immediate plans are tackling some pressing issues such as the lack of personnel and the lack of space in our Institute. We will make every effort to secure the structural positions the Institute needs and find new spaces and optimize the use of the ones we have. We also need to lay the basis for the future development of ICMAB. We are approaching a turning point with a generational relay in the Institute staff, an aging building, but also with many exciting developments and opportunities in the area of materials science, both in the local and global arena, that we need to seize".
"I face this new responsibility with great enthusiasm and a sense of public service. I will put all my will and effort into working to maintain and if possible improve the ICMAB's goals of scientific excellence, and guarantee a safe, pleasant and motivating environment for all the people who work here, from a perspective of equity and equal opportunities. I have a long expertise in public management, since I have been alderman and deputy major for several years; I hope that this expertise will be of use now" says Lourdes Fábrega, new Deputy Director.
Ingoing and outgoing Direction teams: Lourdes Fábrega, Riccardo Rurali, Xavier Obradors, M. Rosa Palacín, David Amabilino and Martí Gich | ICMAB, CSIC
The previous team, formed by Xavier Obradors, M. Rosa Palacín and Riccardo Rurali, leave the Direction of ICMAB. M. Rosa Palacín will still be the Scientific Director of the current Severo Ochoa programme (2020-2023).
"I would like to thank all the ICMABers, especially those who have participated in the several Direction teams that I have had during the 14 years that I had the responsibility of leading the ICMAB, and in particular to the two last Deputy Directors, M. Rosa Palacín and Riccardo Rurali. Also to the rest of the scientific and support staff for their professionalism and their willingness to make the ICMAB a unique place from a professional point of view and pleasant from a personal point of view" says outgoing Director Xavier Obradors. "I want to thank the new incoming team for their willingness to take on new responsibilities. The outgoing team wishes them the best of luck. Without a doubt, they will have our support".

Outgoing Direction team: Riccardo Rurali, Xavier Obradors and M. Rosa Palacín | ICMAB, CSIC
About David Amabilino
David Amabilino is an organic chemist by training. He has worked increasingly in the field of materials science, particularly focused on the preparation and study of functional molecular materials. His degrees from the University of London were followed by postdocs at the Universities of Birmingham (UK) and Strasbourg. He came to the ICMAB as a postdoc and worked his way up to Research Professor. That role was paused for a period when he was Professor of Sustainable Chemistry at the University of Nottingham between 2014 and 2021, when he returned to the ICMAB.
Research highlights include the synthesis of new chiral materials, light-induced movement of molecules over micron distances, the discovery of the self-assembly mechanisms of surfactant molecules, the use of additives in 3D printing formulations to improve interlayer bonding, and the preparation of new electron deficient molecular materials. Present research interests focus on the green synthesis of functional materials that respond to light irradiation, for energy capture principally.
He has supervised about 20 Doctoral researchers, about two dozen Masters students and several postdocs.
He has held several responsability positions, including Deputy Director at the iCMAB (2008-2014), Member of the Chemistry Committee of the Spanish Evaluation Agency (ANEP, 2008-2011), Board and Director of Research for the University of Nottingham Beacon of Excellence Propulsion Futures (2017-2021), and Member of the Royal Society of Chemistry Materials Division Council (2015-2021).
He won the Hermanos Elhuyar-Hans Goldschmidt Lectureship Award (Premio Hispano-Alemán Hermanos Elhúyar-Hans Goldschmidt de 2011) and, as part of the Chiral Materials Team he was awarded the 2022 RSC Materials Division Horizon Prize, Stephanie L Kwolek Award, for "The invention of chiral organic materials that allow high control of photon and electron spin."
About Lourdes Fábrega
Lourdes Fàbrega, Tenured Scientist at ICMAB, is Doctor in Physics by the University of Barcelona (Extraordinary Award). Her main fields of expertise are superconductivity and superconducting materials, as well as epitaxial thin films and heterostructures with different functionalities. She has worked at the Université de Genève (Switzerland), Kamerling Onnes Laboratorium (The Netherlands) and Argonne National Laboratory (USA), among others.
At present her research focuses on the development of superconducting detectors for applications in astrophysics, dark matter search and quantum communications; within this activity, she has lead the development of transition-edge sensors (TES) in Spain.
About Martí Gich
Martí Gich has a background in Physics and is Tenured Scientist at ICMAB since 2014. He has experience in industrial research at Saint-Gobain (2006-2010). Among his main contributions to science we can highlight the extensive and highly cited study of the magnetic oxide ε-Fe2O3, the development of electrochemical sensors based on carbon-metal nanocomposites for water analysis, and his works on the development of epitaxial quartz films.
He is currently leading an ERC-Consolidator project (FeMiT) on the use of magnetic oxides based on ε-Fe2O3 in non-reciprocal devices for next generation wireless communications. Another focus of his current research is the translation to the market of sample-to-result sensors of water contaminants. His former research interests include metallic glasses and glass-ceramics and metallic glasses and nanocrystalline alloys.
New Direction team, David Amabilino, Martí Gich and Lourdes Fábrega, ready to face the new challenges at the Institute | ICMAB, CSIC