Projects News
Four new MSCA Doctoral Network (DN) projects flying to ICMAB
These MSCA-Doctoral Newtork (DN) projects, announced by the European Commission, will allow 5 young researchers to carry out their PhD thesis at ICMAB in exciting topics related to materials science.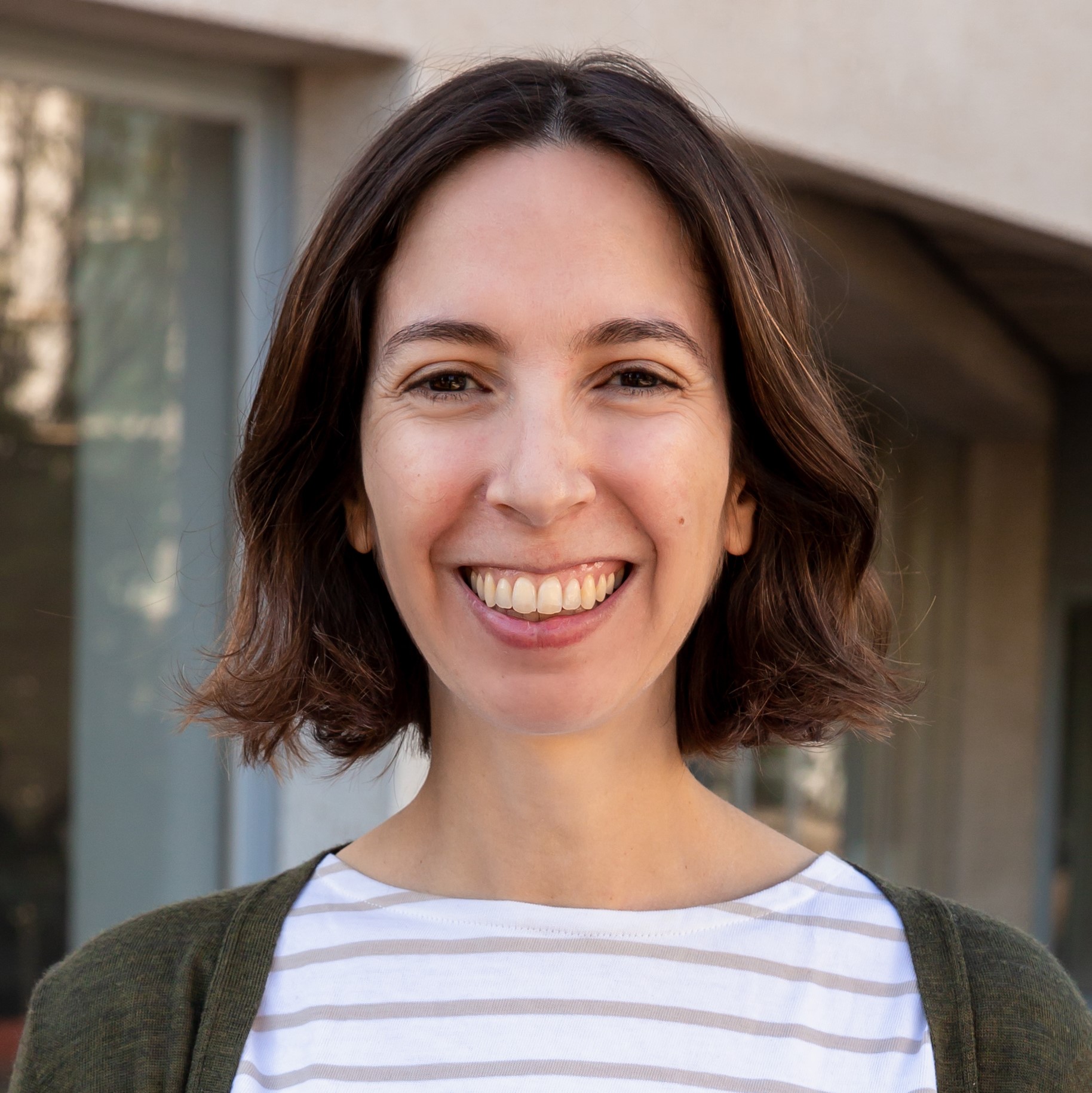 Anna
23 March 2023
The European Commission
announced on 16 March 2023
the results of the 2022 Marie Skłodowska-Curie Actions (MSCA) call for Doctoral Networks. The Commission will fund a total of 149 excellent doctoral programmes with €429.4 million to train over 1650 doctoral candidates in and outside academia.
Funding includes €47.5 million for 14 Industrial Doctoral programmes to train PhD candidates and develop their skills outside academia, including in industry and business. Doctoral candidates will also benefit from joint industry-academia supervision. It also includes €43.6 million for 12 Joint Doctoral programmes, which promote joint selection, training and supervision leading to joint or multiple doctoral degrees.
The European Research Executive Agency (REA) received 946 applications for this call, the second under the Horizon Europe programme for research and innovation. This means a success rate of 15.8 %.
These doctoral programmes are implemented by international partnerships, covering over 1199 organisations in 62 countries in the EU, countries associated to Horizon Europe and beyond, including 796 from the public sector and 403 from the private sector, 124 of which are small and medium-sized enterprises.
Projects at ICMAB
At ICMAB, we particpate in 4 of these MSCA-DN as partners, and we will train 5 early stage researchers in different fields: organic solar cells based on non-fullerene compounds, study of green technologies to produce nanomaterials, study the stability or organic solar cells, or the design of sustainable next-generation batteries.
Continue reading to discover more of these exciting projects:
EIFFEL, EffIcient Fullerene-Free organic solar cELls
With IPs Esther Barrena and Carmen Ocal, of the SURFACES group. The coordinator is the University of Groningen, and other partners include: University of Oxford, Chemnitz University of Technology, University of Würzburg, University of Mons, Dresden University of Technology, Heliatek GmbH, Eurecat, ICMAB-CSIC, French National Centre for Scientific Research (CNRS), infinityPV ApS, University of Cyprus.
The project will be able to train 15 PhD researchers, 1 of them at ICMAB, and is funded with 250,904.88 €.
Non-fullerene acceptors for organic photovoltaics
The goal of the project is to recruit, train and supervise 15 talented early stage researchers (ESRs) to design and synthesize novel non-fullerene acceptors (NFAs) suitable for both solution and vacuum processing for the next generation of efficient and stable organic photovoltaics (OPV).
Organic photovoltaics (OPV) offer an inexpensive large area technology on flexible substrates and based on non-toxic abundant raw materials thereby creating vast opportunities for large-scale roll-to-roll production that is scalable to the multiterawatt level. After a decade of R&D, there are now several, mostly European companies entering the market with OPV products. However, with the recent discovery that new materials, so-called non-fullerene acceptors (NFAs), developed in China, provide better power conversion efficiencies, Europe is also at risk of losing its leading industrial position to the fareast. To stop this from happening, Europe needs to ramp up its investments in OPV research. The two key directions are calling for urgent developments: bespoke novel NFA materials and NFA-based solar cells with long operational lifetime.
EIFFEL's training programme is designed to provide its ESRs with multidisciplinary training interlinking chemistry, materials science, physics, computer science and engineering. EIFFEL's ambition is to form a new generation of creative, entrepreneurial and innovative young researchers in this field, enable them to tackle complex scientific problems and with all organisational abilities needed to succeed in a world of interdisciplinary hi-tech research to solve one of humanity's greatest challenges.
Soft nanomaterials Lab | ICMAB, CSIC
Greenx3, Innovative and sustainable materials, processes and technologies for a GREENer and circular economy
With IPs Nora Ventosa, Imma Ratera, and Elisabet González, of the Nanomol-Bio group. The coordinator is MyBiotech GmbH (Germany), and other participating organisations include the beneficiaries Nanomol Technologies S.L., Saarland University, ICMAB-CSIC, Queen Mary University London, University of Trieste; and associated partners NOTPLA Ltd., Symphony Environmental Ltd., DEMUS S.p.A., UAB, Luxembourg Institute of Science and Technology (LIST), University of Bari and REWOW srl.
The project will be able to train 10 PhD researchers, 2 of them at ICMAB, and is funded with 251,971.20 €.
Chemical tools to face global environmental challenges
GreenX3 is a multidisciplinary and innovative project designed to use chemical tools to address the current global environmental challenges. The research objectives will focus on: i) the study of greener materials including polymers, plastics, alternative feedstocks, natural substances and their environmental impact; ii) the development of novel environment-friendly industrial processes for isolation; iii) the recovery and production of these materials with key enabling technologies (KETs) designed to enhance resource management and product quality.
The GreenX3 network will create a research and training environment supported by 13 teams (beneficiaries and associated partners) for the international, intersectoral and interdisciplinary training of 10 researchers equipped with multidisciplinary skills allowing them to work across disciplines, to gradually shape and lead to a greener and sustainable chemical industry within the Research & Development/Innovation framework. Six industrial pioneers offer the necessary skills to become the future 'technology transfer' experts thanks to the close and frequent exposure of the researchers to private sector and to KETs to significantly enhance their employability. Environmental and economical sustainability requires a multidisciplinary approach to fill the gap that is currently significantly limiting technology transfer from research to marketable innovation.
The multidisciplinary expertise boosted by the presence of industrial partners, the main drivers of the scientific objectives to respond to a real gap in knowledge, with complementary knowledge, will offer a superior training opportunity. GreenX3 will contribute EU Green Deal by ensuring acquisition of the knowledge and skills needed to promote sustainable development through research and training for responsible production, sustainable management and efficient use of natural resources, reduced waste generation through prevention, reduction, recycling and reuse.
Screening of organic photovoltaics | ICMAB, CSIC
OPVstability, Understanding, Predicting and Enhancing the Stability of Organic Photovoltaics
With IP Mariano Campoy, from the NANOPTO group at ICMAB. The coordinator is Graz University of Tehnology, and other partners include Johannes Kepler University Linz, ICMAB-CSIC, Ben-Gurion University of the Negev, University of Potsdam, Karlstad University, Central European Research Infrastructure Consortium, University of Bayreuth, Friedrich Alexander Universität Erlangen Nürnberg, Syddansk Universitet, InfinityPV, ASCA GmbH, Universitat Autonoma de Barcelona, Sunnybag GmbH.
The project will be able to train 10 PhD researchers, 1 of them at ICMAB, and is funded with 251,971.20 €.
Stability of organic photovoltaics
Photovoltaics is a major pillar in tackling climate change, one of the biggest current threats to humankind. Organic photovoltaics (OPV) could significantly contribute to this, as organic solar cells can be manufactured in efficient and low-cost roll-to-roll processes and are already reaching power conversion efficiencies above 19 %. However, in order to have a large impact, the long-term stability OPV has to be improved to obtain lifetimes of many years.
Therefore, OPVStability aims to develop (i) an in-depth understanding of the degradation mechanisms and stability-promoting factors of organic photovoltaic materials and solar cells, (ii) tools to predict the lifetime of organic solar cells and to identify stable structural motifs as well as device architectures and (iii) innovative strategies to significantly enhance the stability of efficient OPV of the next generation. OPVStability combines partners from academia and industry with a strong background in OPV and/or specialized scientific methods including theoretical calculations and simulations, experimental degradation studies on single materials, materials combinations and interfaces, accelerated aging and outdoor stability measurements, advanced synchrotron-based analytics, high-throughput experiments and machine learning approaches.
Within OPVStability, ten PhD-students work on this timely and interdisciplinary research project accompanied with an excellent training program comprising scientific skills as well as a comprehensive set of soft and transferable skills.
Battery cell | ICMAB, CSIC
RIDERS, TRaining In cutting-eDge battERy technologieS: high-performance materials and researchers for future electrochemical storage
With IP M. Rosa Palacin, from the solid state chemistry group. The coordinator is Université Claude Bernard Lyon 1, and other partners include: Granoble-INP, Uppsala University, Karlsruhe Institute of Technology, Luxembourg Institute of Science and Technology, National Institute of Chemistry, Politecnico di Torino, Stockholm University, Consejo Superior de Investigaciones Científicas, IFP Energies Nouvelles, Blue Solutions, Volvo Car Corporation, VARTA, Specific Polymers, Keysight Technologies Austria GmbH, Comau, Cellfion AB, Marchante, University of Luxemburg, University of Ljubljana, Universitat Autonoma de Barcelona.
The project will be able to train 10 PhD researchers, 1 of them at ICMAB, and is funded with 251,971.20 €.
Next-generation battery production chain
Secondary batteries are critical technologies to ensure the forthcoming energy transition, a main aspect of the European Green Deal in order to achieve carbon-neutrality by 2050. There is thus a strong need to rapidly develop the future high energy density, low cost, and safe batteries to support the massive and rapidly developing EV market and to secure the EU industrial and economic growths. RIDERS aims to establish a high-quality research and training program with ground-breaking objectives spanning over the full value chain of battery production: from the design, processing and multiscale characterization of original advanced materials (i.e. electrodes, separators, polymer electrolytes, binders) to their implementation into EU Gen. 4a and Gen. 5 batteries, as well as their properties and performance assessment (i.e. advanced electrochemistry and interfacial science, operando analyses and theoretical modelling).
RIDERS research and training program rely on the multidisciplinary expertise of 10 internationally renowned academic beneficiaries and 8 industrial partners (including 3 SMEs) originating from 7 European countries. RIDERS will provide to 10 early stage researchers (ESRs) a unique combination of advanced and transferable skills within an innovative, multidisciplinary and inter-sectoral scientific environment. The research program will address the development of cutting-edge battery technologies to contribute to the EU strategic energy independence. RIDERS will offer ESRs a unique combination of local and network-wide trainings in the fields of advanced materials and electrochemical storage: future strongholds of the EU industries and key provider of new jobs in the forthcoming decades. This, together with their training in transferrable skills, will improve their career prospects as high-quality researchers, and will prepare them as highly attractive candidates for industry, academia or future entrepreneurs.
More information: