Projects News
Four new postdoctoral MSCA-IF fellows will continue their research career at ICMAB
The ICMAB will be the host institution of four new postdoctoral researchers within the Marie Skłodowska-Curie Actions (MSCA) Individual Fellowships (IF) H2020 programme, granted by the European Commission.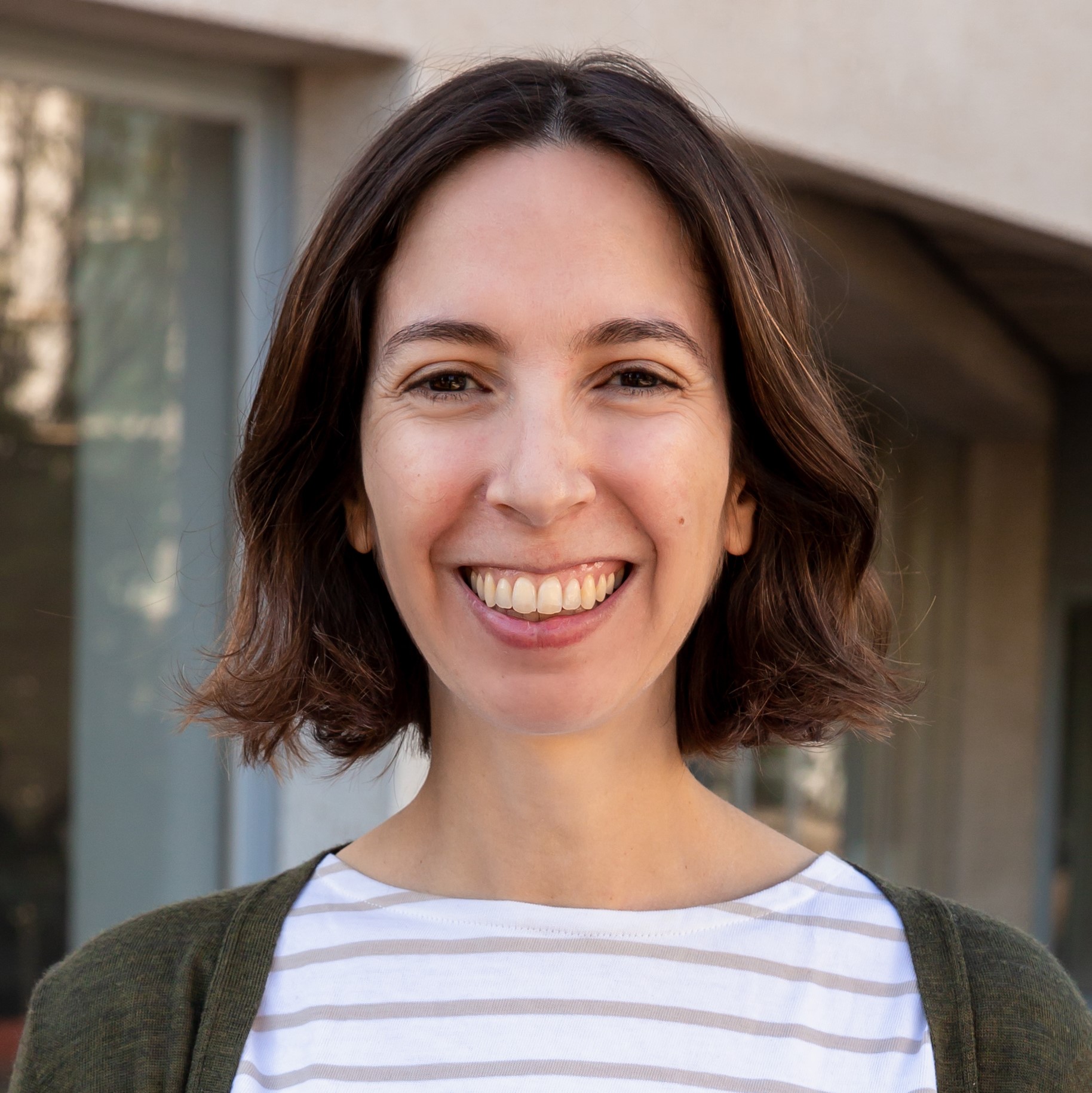 Anna
17 February 2021
With finance totalling 328 M€, the EU will support 1,630 experienced postdoctoral researchers working at top universities and research organisations in Europe and the rest of the world, as well as in the private sector and SMEs.
Spain is the European country with more MSCA grantees in the 2020 call, with a total of 209 researchers and 33.3 M€ (17.33 % of the total).
The MSCA-IF programme objective is to train and contract postdoctoral researchers to work in individual projects between 12 and 36 months. Since 2014 and until now, these MSCA-IF calls have financed 9,460 research projects, of wich 1,100 have been in Spain.
The MSCA-IF programme provides researchers with a unique opportunity to practise excellent and independent research in both the academic and the industrial sector.
On 8 February 2021, the grantees of the last MSCA-IF call were announced, and we are happy for the following four researchers who will continue their research career with us:
Cristina Flox in the Solid State Chemistry group, with IP Nieves Casañ
Sergi Riera-Galindo, in the Nanopto Group, with IP Mariano Campoy-Quiles
Bowen Xia, in the Electronic Structure of Materials Group, with IP Riccardo Rurali
Mehdi Sahihi, in the Soft Matter Theory Group, with IP Jordi Faraudo
Sergi Riera-Galindo (top-left), Bowen Xia(top-right), Mehdi Sahihi (bottom-left) and Cristina Flox (bottom-right)
Cristina Flox
Cristina Flox obtained her PhD in 2008 from the University of Barcelona. The transition from developing electrochemical flow reactors for wastewater treatment applications (her PhD) to develop flow batteries systems (IREC, Catalonia Institute for Energy Research) has provided her with a highly specialized research profile. She is currently a researcher at Aalto University (Finland) since 2018, focusing on materials for electrochemical energy storage and conversion devices with special emphasis on electrochemical flow systems.
Cristina Flox will join the Solid State Chemistry group, with IP Nieves Casañ, to work in the project ELECTRA, which will present a complete solution of Energy Storage for the future markets with unique features: cost-effective materials with fast and reversible multielectron redox centers implemented in a Redox Flow Battery-type architecture.
For Cristina Flox, "The MSCA-IF grant will provide me to become an Energy research leader, dealing with fundamental science and applied engineering in both academic and non-academic sectors, filling the gap between both."
Cristina Flox has chosen to come to ICMAB because "it has the most recognized and prestigious researchers in the synthesis and characterization of redox molecules, which are the key component in Redox Flow batteries. At the same time, ICMAB offers an excellent environment combining scientific instrumentations as well as human resources."
Sergi Riera-Galindo
Sergi Riera-Galindo obtained the Industrial Engineer degree and Master in Energy Engineering from the Polytechnic University of Catalonia in 2009 and 2012, respectively. He then earned his PhD in Electronic Engineering in 2015. From 2014 to 2017, he joined the group of Molecular Nanoscience and Organic Materials (Nanomol) at ICMAB. From 2018 to 2020, he joined Laboratory of Organic Electronics at Linköping University as a postdoctoral researcher. Currently, he is working as a research engineer at the group of Prof. Olle Inganäs at Linköping University.
Sergi Riera-Galindo will now continue his reserach at ICMAB in the Nanomol group, with IP Marta Mas-Torrent, in the framework of a "Beatriu de Pinós" fellowship, and then he will start the MSCA-IF fellowship with IP Mariano Campoy-Quiles within the NANOPTO group.
For his MSCA-IF project, Sergi Riera-Galindo will deal with efficient and stable organic photovoltaic (OPV) devices through combinatorial screening of the different technological parameters used to fabricate them. The objective of the project is the development of highly efficient and stable OPV modules for diffuse light applications such as building integration and powering of internet of things (IoT) sensors. The idea is to use high throughput fabrication methodology using combinatorial screening to evaluate the performance of a material system much faster than the conventional methods. The big data produced by combinatorial screening methods will be analyzed by machine learning algorithms to predict which are the most important parameters that define the best compromise between efficiency and stability.
"The ICMAB has unique tools and expertise to develop a combinatorial screening project with organic semiconductors. I think artificial intelligence will transform how the research have been developed. In a near future the researchers will rethink how we plan our experiments, analyze data, and use the resulting insights to improve our results. I am very glad to have the opportunity to work in a project which takes into account the impact of artificial intelligence in photovoltaic devices research, which was the topic of my PhD thesis."
Sergi Riera-Galindo is happy to be back at ICMAB "This program will be helpful for me to enhance my scientific career and create my own group. In addition, the program is allowing me to return to my country and be close to my family after more than three years working in Sweden."
Bowen Xia
Bowen Xia studied Physics at the Southern University of Science and Technology (SUSTech) in China and did his PhD in Condensed Matter Physicics at the Hong Kong University of Science and Technology (HKUST), finishing in 2020. He will begin his postdoctoral research with us at ICMAB.
Bowen Xia will join the
Electronic Structure of Materials Group
, with IP
Riccardo Rurali
. His research project wants to
investigate the intrinsic topological phononic states inside realistic crystalline solid sand.
Bowen Xia, who would like to become a research professor either in Europe or in China, thinks that "ICMAB can offer cutting-edge techniques, high-performance computers and, more importantly, a lot of fruitful and inspirational interdisciplinary discussions with the scientists".
Mehdi Sahihi
Mehdi Sahihi is a physical chemist with strong skills and experience in computational and biophysical chemistry research. He did his PhD in Isfahan University of Technology, Iran, and postdocs in the same university, in the Polish Academy of Sciences (Poland) and in the University of Gustave Eiffel and University of Technology of Compiegne (France). He has more than 5 years of experience as individual researcher and group leader in computational and biophysical chemistry at the University of Isfahan, Iran.
Mehdi Sahihi's project is called MAT4COVID and will use advanced computational chemistry tools to predict the interaction of SARS-CoV-2 with surfaces, and determine the impact of the different properties of the surfaces in their interactions with the virus. A multi- and interdisciplinary study, involving molecular dynamics simulations, quantum and molecular mechanics, chemistry, molecular biology, physics and materials science.
Mehdi Sahihi will join the SoftMatter Theory group, with IP Jordi Faraudo, who is "focused in theory and simulation of softmatter and in the interaction of biomoleculse with (nano)materials. The group has several computational clusters and access to different supercomputing facilities". Sahihi chose ICMAB "to have the opportunity to integrate into a well-known, quality research institute".
"I am a computational and biophysical chemist and this fellowship will add to me a novel expertise in the area of materials science and will help me to find new areas of application of my skills and previous knowledge and expertise. Also, the main expertise developed during the project (interaction of virus with materials) will remain relevant even after the control of the current pandemic. Outbreaks of novel similar viruses (other respiratory enveloped viruses such influenza or other coronavirus) are likely to appear and the skills learned by me are going to be of general interest."
Congratulations to all of you, and welcome to ICMAB!
More information: