Press
ICMAB endorses the statements that condemn the Russian invasion of Ukraine
ICMAB gives support to the science institutions and entities that condemn the Russian act of war upon Ukraine and wishes to express solidatiry with the Ukrainians and all people whose safety has been jeopardized by this war.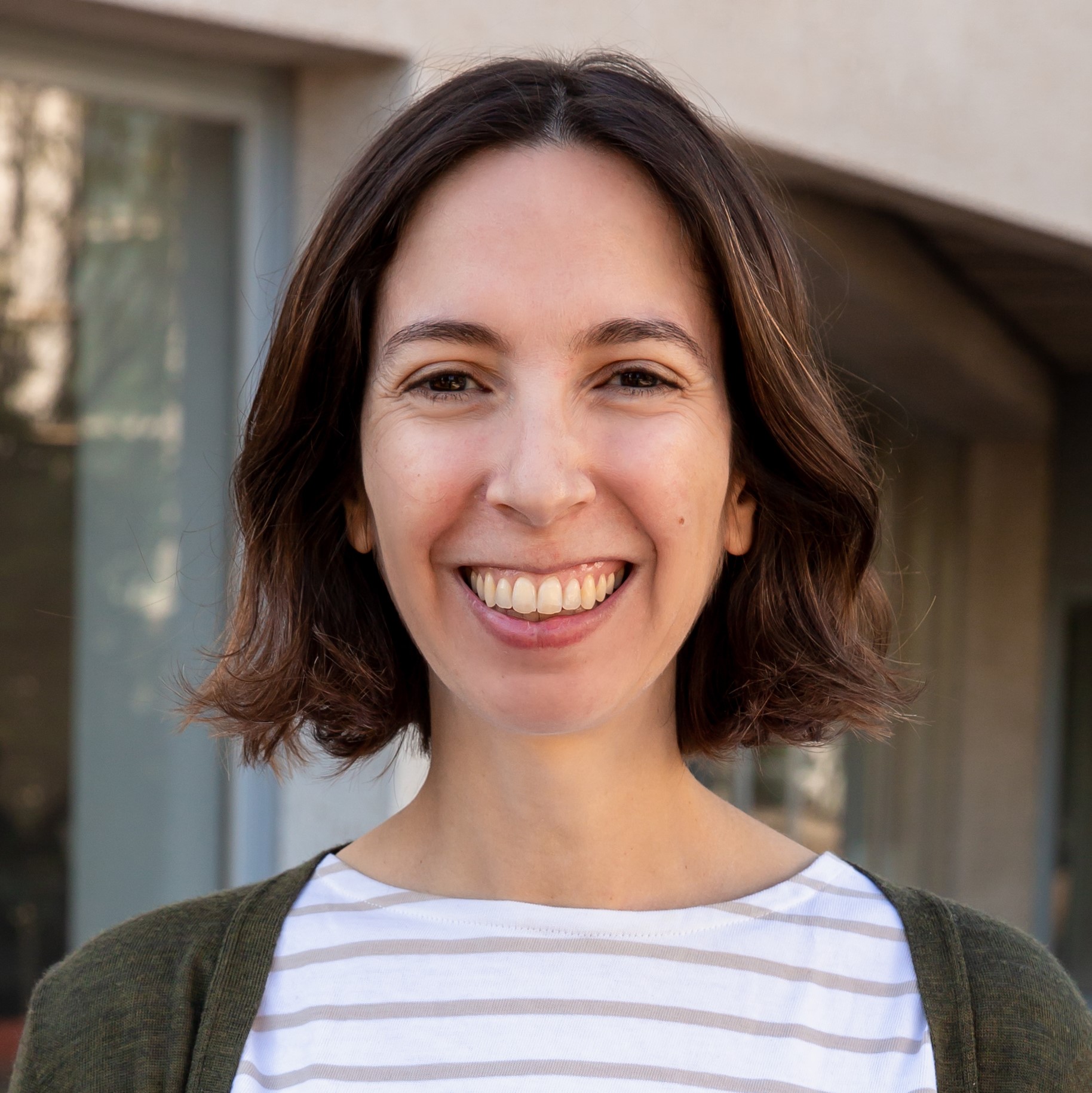 Anna
21 March 2022
We offer in this news post a list of statements from some scientific institutions, and a list of actions and links to support the Ukranian scientitsts.
Scientific stay at CSIC
As a CSIC institution, we seek to support Ukrainian scientists by offering them a scientific stay in our research facilities. The grants that CSIC offers will be aimed at hiring researchers with doctoral degrees for a minimum of 3 months and a maximum of 2 years, with the possibility of extension. It has been specifically designed for female researchers without age restrictions and male researchers over 60 years of age, because they can leave the country without restrictions. If you are one potential candidate or you know of any, please contact us at This email address is being protected from spambots. You need JavaScript enabled to view it. (Xavier Obradors, ICMAB Director).
The scientific community has offered research funding, lab space, and accommodation for researchers who have escaped Ukraine. These resources are collected in online spreadsheets and on a map on the Science for Ukraine website.
#ScienceForUkraine is a community of volunteer students and research scientists from academic institutions in Europe and around the world, with the mission to collect and disseminate information about support opportunities at national and international level for graduate students and researchers directly affiliated to an academic institution in Ukraine. Potential applicants can find a wide range of paid academic positions for PhD student or above, academic transfer opportunities for graduate and undergraduate students, as well as temporary housing, in this website.
At ICMAB, Ignasi Fina and the MULFOX group offer the following: We offer a full-time contract for period between 2 months to 2 years to be developed at ICMAB-CSIC, in Barcelona, in the area of Materials Science and Applied Physics. Our group offers the possibility to develop cutting edge research in the mentioned framework. Therefore, we seek for motivated scientists in these areas to ideally develop a project of 2 years duration.
Any reasearcher can be part of #ScienceForUkraine.
The European Commission today launched
a portal
that pulls together information and support services for researchers in Ukraine and those fleeing the Russian invasion of the country, amid calls for coordinated EU action. This specific initiative wants to support researchers of Ukraine by providing them with an overview of all existing actions at European and national levels.
ALLEA, the European Federation of Academies of Sciences and Humanities, reacts with shock and deep regret to the military incursion by Russia into Ukraine. We call on the Russian government to respect the international conventions on the protection of civilians and cultural artefacts and express our deep concern for the safety of our academic colleagues. ALLEA notes the danger this represents to Ukrainian scientific institutions, academics, and international research collaboration and has expressed its full solidarity and support to our Ukrainian member, the National Academy of Sciences of Ukraine.
We also acknowledge that members of the Russian scientific community, who have spoken out against the current aggressions, may equally come under threat. In the interest of safeguarding academic freedom and the autonomy of science and research, we will closely monitor the situation and contemplate taking appropriate further measures in support of our Ukrainian member academy, its fellowship, and the academic community. There is no legitimacy to the actions undertaken to sabotage the peace, stability, and autonomy of the Ukrainian nation. In these difficult times, we stand up against the blatant attacks by the Russian government against a sovereign state, against democracy and against innocent people.
The American Physical Society (APS) condemns the Russian invasion of Ukraine and is gravely concerned about its impact. APS stands in solidarity with the Ukrainian physics community and all people whose safety has been jeopardized, and whose homes, families and careers have been disrupted by the violence. As APS seeks ways to serve its members in Ukraine and Russia during this difficult time, it underscores its commitment to the principles expressed in the APS Statement on the International Nature of Science and International Scientific Cooperation and declares its support for the rights and freedoms conveyed in the Universal Declaration of Human Rights for all people. APS calls for a halt to hostilities and a peaceful end to the crisis.
We condemn the invasion of Ukraine and the violent and unprovoked war waged against its citizens. We stand in solidarity with the sovereign nation of Ukraine. Our thoughts go out to all those impacted by this war, including our staff and members in the region and those who have family and friends there. As a scientific organization, our role is to advance chemistry, irrespective of local, national or international politics, and facilitate a peaceful and stable global scientific community. Science — the collaboration and the exchange of research and ideas — knows no geographic boundaries and only flourishes in environments where human rights are respected. With the escalation of the war, however, we appreciate that there is a need to act in support of those being attacked and to hold the aggressors accountable. We are reaching out to our membership community in Ukraine to waive all dues and seek their advice for other ways we can support them. We are carefully assessing our operations and editorial policies to align with U.S. and international sanctions levied against Russia. We are actively monitoring the situation in Ukraine and stand ready to support the chemistry enterprise as needed during this tragic time.
The Applied Superconductivity Educational Foundation (ASEF) represents a diverse international community of scientists, students, educators, and industrial partners. The ASEF Board strongly condemns the unprovoked Russian act of war and affirms democratic Ukraine's sovereignty and independence. Our deep concern is with the Ukraine citizenry including fellow colleagues and students who are now in harm's way, many fleeing violence and death for the hope of safety. We encourage our members to contribute to the various crisis relief funds in support of the Ukrainian people.
The mission of the ASEF, and its Applied Superconductivity Conference (ASC), is to promote international exploration, learning and the exchange of scientific and technical ideas, breakthroughs and accomplishments, and to provide an array of educational and interactive experiences and events. ASEF believes scientific interaction and collaboration across geopolitical boundaries helps build bridges and make the world more connected with increased cultural understanding. We will therefore continue to interact with and support all of our international members around the world as allowed by U.S. law. The ASEF will not accept Russian sponsorship or advertising for ASC'22.
We unequivocally condemn the invasion of Ukraine by Russian forces and offer our heartfelt sympathy and support to all those affected by the horrors of war. This war presents an immediate threat to the lives of Ukrainian scientists and the future of Ukrainian science. It has also already resulted in growing isolation of the Russian research community. In the short term this has tragic consequences for human life and in the longer-term jeopardises both countries' contributions to the global scientific collaboration and innovation that leads to a better world.
We have reached out to members of our community from Ukraine and continue to make available the full range of support from our Chemists' Community Fund to them, wherever they work, study or live. As the situation in Ukraine continues to worsen, we add our voices to those throughout the international scientific community – including many Russians who have spoken out against this war – in hoping for a peaceful and swift resolution.
The 23 Member States of CERN condemn, in the strongest terms, the military invasion of Ukraine by the Russian Federation, and deplore the resulting loss of life and humanitarian impact, as well as the involvement of Belarus in this unlawful use of force against Ukraine.
1. On the Russian aggression agains Ukraine
Russia, having started war against Ukraine under false pretense, constantly resorts to cruel military techniques deliberately targeting civilian objects and resulting in massive casualties and suffering among non-combatants, creates threats to nuclear and ecological safety. With such unprecedented acts of state terrorism, Russia seeks to destroy Ukraine as an independent state, as a nation. Russian leaders openly voiced their denial to recognize Ukraine's sovereignty as well as the very existence of the Ukrainian language and culture, consequently pursuing the course of eliminating all that is Ukrainian, set centuries ago by the Russian empire.
As much as this war hurts Ukraine, the more important it becomes to realize that it is not only about Ukraine. This is a watershed moment for the entire world, laying down its fate for the next few decades. This is neither an exaggeration nor a rhetorical device: we see that as a straightforward conclusion from recent events and from the lessons taught by history.
The war in Ukraine is just another logical step in the rise of Russian fascism. It has been largely overlooked as a phenomenon, its dangers were underestimated or deliberately played down by the world's political and business elite, who preferred to look away and continue a profitable relationship with the nascent evil. Such a comfortable stance was shaken neither by the Russian invasion of Georgia in 2008, nor by the annexation of Crimea in 2014. But now it is high time to face the truth and call things by their real names. When a propagandist serving the Russian regime speaks about the "final solution to the Ukrainian question", without shying to use the notorious Nazi wording, this is not a mere slip of the tongue, it is a logical consequence of adopting the fascist ideology. When a nation shifts their attitude towards WWII from "Never again" to "We can do it again", this is another step in the same direction.
Russian fascism, centered around the idea of a great empire and of a "special historic and moral role" of the Russian nation, cannot and will not stop by itself, it can only be forcefully stopped. And it must be stopped now. Any attempts to win time by delaying the necessary action will only increase the final price of defeating this monster. The fate of the civilized world is decided now in the battlefields of Ukraine, and those who view themselves as part of this world should better realize it in full and take serious action.
2. On efforts of isolating Russia in science & technology
We doubt that the fascist regime in Russia, bent on the use of military force, can be stopped by sanctions alone. But anyway, to be efficient, sanctions must be sufficiently severe to cripple the military capacity of Russia. In the modern world, with information and technological know-how being the most valuable commodities, military power is largely based on the achievements of science and technology. Consequently, it is essential to isolate Russia from any such achievements.
It should be remarked that two decades of increasingly aggressive brainwashing have had a devastating effect on the entire Russian society, which is clearly reflected in polls showing high popular support of the war, as well as in numerous servile statements of Russian prominents, including many scientists and intellectuals.
Since the beginning of the war, many countries have undertaken steps toward cutting Russian scientific organizations and people affiliated with them from access to scientific collaborations, joint research projects, foreign research funding. We support those efforts, but they have to be brought onto a much larger scale. Not only the research funding opportunities should be withdrawn, but access to any scientific publications, any scientific information must be ceased for the Russian academic community.
We are surprised that some renowned academic publishers, including the Nature group and Elsevier, oppose the idea of cutting such access, appealing to humanitarian reasons and academic freedoms. We hope that such views are caused by a mere short-sightedness and not by more mundane motives, such as a desire to continue making money from selling subscriptions on a lucrative Russian market.
It is embarrassing when some prominent Western scientists are pushing the message that "this is not a war of Russia against Ukraine, but a war of Putin against Ukraine", and therefore one must not "punish the Russian people" by sanctions. With such a logic, WWII was just "a war of Hitler", so perhaps scientists from Germany, USA, and Soviet Union should have worked together on fascinating problems like nuclear fission in the name of science and academic freedom?
We find it vital to reiterate: if sanctions and embargoes are to have any significant effect, they have to be extraordinarily severe, embracing all spheres without exception, including science, technology, and culture. Anything less is a waste of precious time.
3. On efforts to support Ukrainian science
Since the beginning of the war, many initiatives from Western universities and scientific funding bodies have emerged, aimed at providing various forms of support for Ukrainian researchers and academics. We certainly welcome such initiatives, as they give a good chance to survive to those Ukrainian researchers and students who were able to find shelter abroad. At the same time, we are concerned that the Ukrainian scientific community may suffer a very serious brain drain, which would make the task of post-war recovery even more difficult.
We call on all the parties involved to develop programs aimed at supporting those Ukrainian scientists and educators who stay in Ukraine and continue their work. As part of the same effort, we call on developing a deeper integration between Western and Ukrainian research institutions, universities, and scientific funding organizations. Several renowned Ukrainian research and educational institutions, especially those from Kharkiv, will need help with relocation and restoration. We understand that designing such programs may be hindered by considerable bureaucratic difficulties. We, being a part of the advisory body at the Ukrainian government, express our readiness to mediate to help overcome such difficulties and find acceptable solutions.
*This statement is from Ukraine. Download it here or visit the website of the Scientific Committee of the National Council of Ukraine on Science and Technology Development.
More: