Projects News
ICMAB researchers receive two ERC Proof of Concept grants to advance in organic electronics and wireless communications
Núria Aliaga-Alcalde and Martí Gich have been honoured with European Research Council (ERC) Proof of Concept (PoC) grants valued at €150,000 each.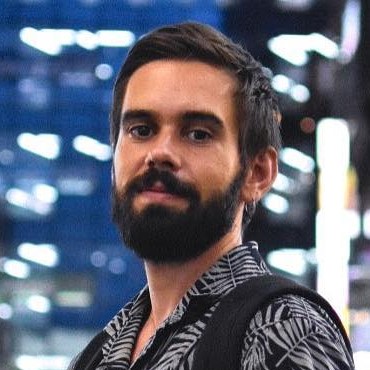 Iván
28 July 2023
The grants will help these researchers explore the commercial and societal potential of their respective research projects: smolSUB, which focuses on a new universal sublimation technology for molecular transfer on substrates to create new organic electronic materials, and Pi4NoRM, which aims to develop low-cost miniaturized circulators for advancing 5G and 6G wireless communication technologies.
The ERC Proof of Concept funding is part of the EU's research and innovation programme, Horizon Europe. In this call, 66 frontier researchers have been granted ERC Proof of Concept (PoC) funding to verify the practical viability of scientific concepts, explore business opportunities, or prepare patent applications.
With the inclusion of these two new ERC PoC grants, the Institute of Materials Science of Barcelona (ICMAB, CSIC) has reached a remarkable milestone with 21 ERC grants—among which nine are Proof of Concept grants—awarded to 11 ICMAB researchers.
smolSUB: eco-friendly and low-cost solutions for organic electronics
Under the leadership of ICREA Professor Núria Aliaga-Alcalde, researcher at the Functional Nanomaterials & Surfaces group (FunNanoSurf) at ICMAB, the smolSUB project aims to revolutionize the field of organic electronics. Within this project, she and her team will explore the use of new sublimation systems that enable easy, eco-friendly, and low-cost identification of optimal combinations for creating new materials for organic electronic devices.
As Professor Aliaga-Alcalde explains, "smolSUB is a joint effort of our FunNanoSurf group aimed at validating the improvements found in our sublimation devices." The project utilises these devices to facilitate the direct deposition of organic molecules onto various substrates, optimising the testing process of organic electronic materials. With applications spanning wearable electronics, OLEDs, and organic solar cells, smolSUB envisions profound transformations in the testing, creation and application of new organic electronic devices. "The final goal is to extrapolate these new systems to general use, benefiting scientists, research centres, and R&D departments of companies working in Nanoscience and Nanotechnology," concludes Aliaga-Alcalde.
Pi4NoRM: filling the gap in 5G and 6G wireless communication technologies
Martí Gich, researcher at the Nanoparticles and Nanocomposites (NN) Group at ICMAB, leads the Pi4NoRM project. This project aims to address a crucial challenge in the technology transition to higher frequencies, particularly in 5G and upcoming 6G wireless systems - the development of low-cost miniaturized circulators.
"Pi4NoRM envisions an on-chip integration of miniaturized ferrite circulators for the forecasted 6G evolution," explains Gich. By bridging materials science and mm-wave engineering, Pi4NoRM will focus on developing sub-THz ultra-compact circulators using high anisotropy ferrites. This innovative approach will enable higher data exchange volumes and rates while reducing energy consumption.
The success of Pi4NoRM holds the potential to revolutionize wireless systems and radar technologies, opening a roadmap of innovation in the field. "We will a team up with experts on mm-wave devices and actors from the industrial and business sectors. It is exciting to see that you have been studying for a long time from a basic science perspective is suddenly moving along the innovation pipeline," adds Gich.
About ERC Proof of Concept
The Proof of Concept (PoC) grant competition is open only to ERC grantees. They are eligible to apply for funding if they have ongoing or recently completed research projects supported by Starting, Consolidator, Advanced, or Synergy Grants. The winners of the first round of the competition were announced in May, and today's announcement is the second of three announcements in the 2023 call, which is open until 21 September 2023. The total annual budget is €30 million.
In this call, out of the 183 proposals evaluated, 66 projects were selected as winners. The new grants will be awarded to researchers working in 14 countries. The highest number of grants will be hosted in Spain (12) followed by Germany (9), the UK (8), Italy (7), France (6), Belgium (5), Netherlands (5), Ireland (3), Israel (3), Denmark (3) and Sweden (2). Additionally, one grant has been given to researchers based in Czechia, Austria, and Portugal.
The selected researchers will delve into a wide spectrum of topics, with approximately 58% of the funded projects linked to physical sciences and engineering, 33% to life sciences, and 9% to social sciences and humanities.
About the ERC
The ERC, set up by the European Union in 2007, is the premier European funding organisation for excellent frontier research. It funds creative researchers of any nationality and age, to run projects based across Europe. The ERC offers four main grant schemes: Starting Grants, Consolidator Grants, Advanced Grants, and Synergy Grants.
The ERC is led by an independent governing body, the Scientific Council. Since 1 November 2021, Maria Leptin is the President of the ERC. The overall ERC budget from 2021 to 2027 is more than €16 billion, as part of the Horizon Europe programme.
More information: