Projects News
Leonardo Scarabelli receives ERC Starting Grant for NANOGROWDIRECT
The project is centred on advancing the fabrication of nanostructured surfaces through an innovative technique called "chemical contrast in situ growth" (CC-iSG).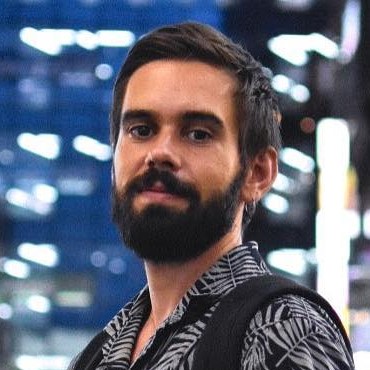 Iván
05 September 2023
The European Research Council (ERC) has announced today the winners of the latest round of its Starting Grants. ICMAB researcher Leonardo Scarabelli has been granted an ERC Starting Grant for his project, NANOGROWDIRECT, focused on advancing the fabrication of nanostructured surfaces.
The project introduces "chemical contrast in situ growth" (CC-iSG), a novel methodology utilizing nanometric chemical contrast to guide nanostructure formation on a substrate. In his words, "With NANOGROWDIRECT, I envision the atom-by-atom construction of complex nanometric architectures directly on a target surface at predetermined locations with nanoscale precision, exploiting both chemical and non-chemical factors in a rationally designed growth environment."
Illustration for the cover of the project proposal | Leonardo Scarabelli
This research promises to provide new insights into engineering the physicochemical properties of patterned nanosurfaces, with potential applications spanning (photo/electro)catalysis, renewable energy, medicine, and communications. In light of the leading role of nanotechnology in addressing global challenges, this project aims to make a significant advancement in the field. We extend our congratulations to Leonardo and anticipate the valuable contributions NANOGROWDIRECT will bring to the realm of nanoscience.
The ERC Proof of Concept funding is part of the EU's research and innovation programme, Horizon Europe. In this call, 400 Starting Grants have been awarded to young scientists and scholars across Europe. They will help early-career researchers to launch their own initiatives.