Jordi Faraudo, member of the Editorial Board of the new journal Heliyon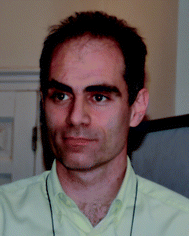 "Earlier this year, we announced that we would be launching a new open access journal, Heliyon, publishing sound science across all disciplines. We're excited to tell you about the next phase of this journey, as we launch the journal platform and open for submissions."
Jordi Faraudo from ICMAB is involved in this new journal as a member of the Editorial Board.
http://www.elsevier.com/connect/new-open-access-journal-heliyon-opens-for-submissions

http://www.heliyon.com/ 

http://blog.heliyon.com/