Awards
New SCN2 Direction Board with two ICMABers: Pamela Machado and Jordi Floriach Clark
Pamela Machado, ICMAB PhD fellow, is the new President of the Catalan Society of Nanoscience and Nanotechnology (SCN2), and Jordi Floriach Clark, ICMAB MSc fellow, is the new Communication Manager. They both start this new role in the SCN2 with a lot of enthusiasm and exciting future plans!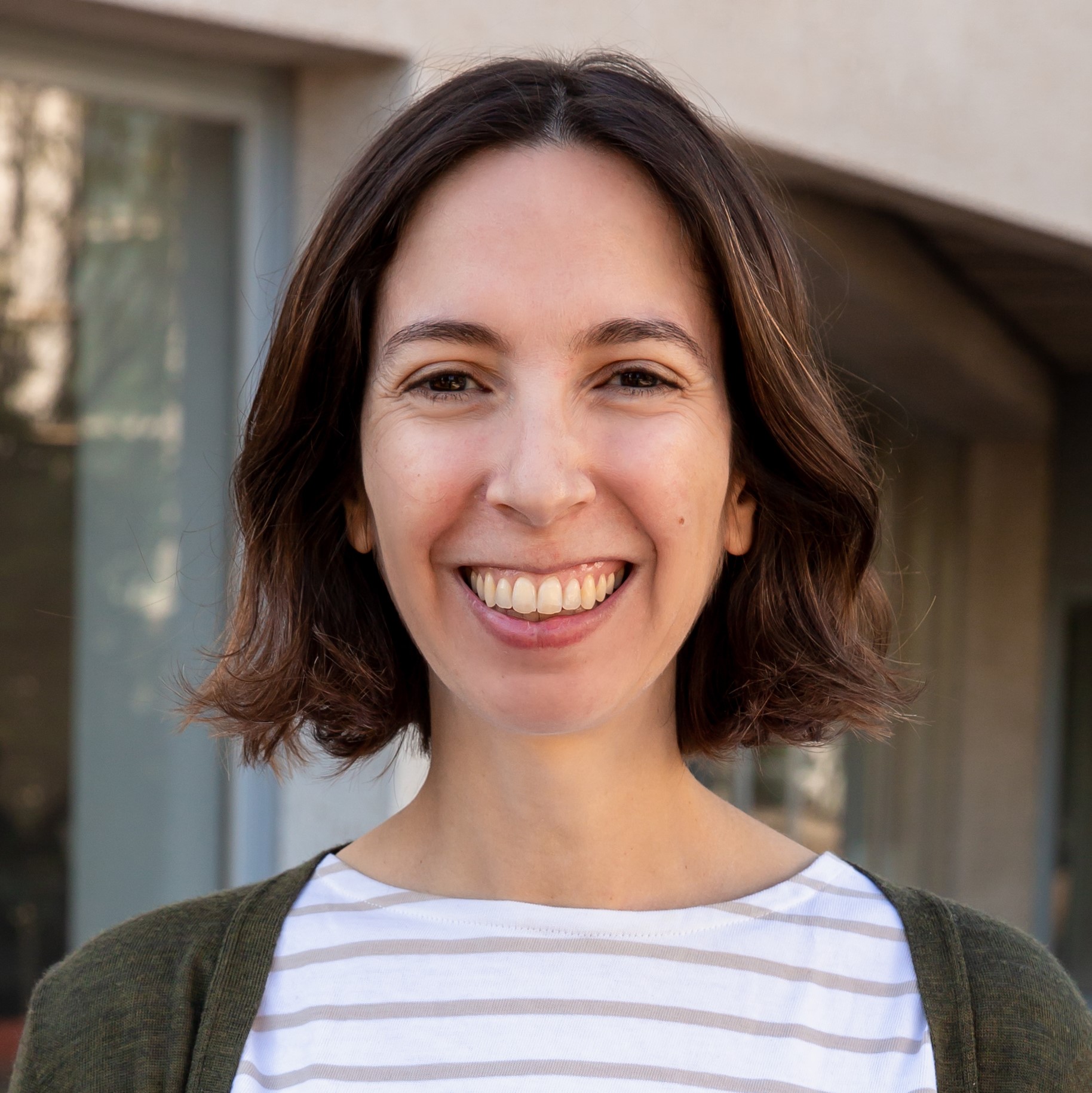 Anna
18 December 2020
Pamela Machado, new SCN2 President
Pamela Machado da Silva Rattín
is a PhD researcher working with new perovskites for photovoltaic energy. Her PhD Thesis is supervised by
Mariona Coll
within the SUMAN group. She is a very active person, was one of the organizers of 2020's PhD Meeting at UAB Campus (
JPhD2020
) and participated in the 2019 edition of the CSIC video contest
Yo Investigo
, in which
she explained her PhD thesis topic in a 3-minute video
. Now, she will start this new position as President of the
SCN2
.
Pamela, congratulations. You are now the new president of the SCN2. How

do

you approach this responsability?
Thank you Anna, this position is for sure a big challenge that I take with great enthusiasm and respect. I expect not only to be able to contribute with leadership skills but also (and especially) I would like to learn from all the current and former team of SCN2 and the great labor that they do in terms of science dissemination in order to integrate Nanoscience and Nanotechnology in our society.
Do

you have any concrete plans for the near future?
Yes, of course! First I need to "land" and get to know all the team of SCN2 and their motivations and opinions, but I am looking forward to give new ideas to encourage the development of new projects; as the creation of a gender commission where Bachelor, Master and PhD female students could join to make visible the role of scientific women and contribute to eliminate the gap between science and gender. Also, I feel very motivated to create a platform compiling Nanoscience and Nanotechnology industries to approach academy research to industry, boost the communication and knowledge transfer and facilitate the hiring of the students that are part of the SCN2.
When did you realise that you would like to be part of the Board of the SCN2?
Actually, since I finished my Bachelor's in Nanoscience and Nanotechnology, I have been actively participating in different outreach activities that were organized by the SCN2. I have always believed that science dissemination is part of the job of being a scientist and I feel comfortable doing it. Then, some months ago, a member of SCN2 told me about the call for the presidency and I decided to apply. In the end, life is about taking "risks" and learning from them!
Do

you think that it is important for PhD fellows to do other things outside research? Why?
Definitely yes, I think that activities outside research can help to make new contacts, exchange ideas and gain communication skills and confidence, thus they nourish and complement our research career in a different way than being in a laboratory and investigating. Also, I think that having the ability to communicate our research is as important as the results that we get. There is a wide range of different activities that can be done outside research, and I think that what is really important for PhD fellows is to find those that make them (us) feel fulfilled and motivated.
Pamela Machado, new SCN2 president | ICMAB
Jordi Floriach Clark, new Communication Manager
Jordi Floriach Clark is a MSc student of Plant Biotechnology at Wageningen University & Research (The Netherlands) and is now doing his internship for his MSc with a JAE fellowship at the Nanomol Group at ICMAB, under the supervision of Nora Ventosa. Jordi has been a member of the SCN2 Direction Board since 2017, and has been in charge of the Student Committee. Now he will move on to be the new Communication Manager of the entity.
Jordi, congratulations for your new position. As the Communication Manager, how

do

you approach this responsibility?
Thank you, Anna. I have to say I am really excited with my new stage in SCN2! As a young association, we have been working for some time to establish solid structures to get ready for our big goals, during which I was the Head of Students, an essential team to attract young enthusiasts. Now, we are ready to look further, and I want to pursue a transformation of our communication strategy to let many scientific institutions and companies know that we exist, we have a strong will and we are prepared to benefit each other.
Do

you have any specific plans or objectives for the future?
Oh, I do. Many! I want to boost our online presence and interaction in social networks, but also increase our offline presence through corporate and casual merchandising. Also, we want to improve our website to become a reference resource of our associated nanoscience students and researchers. On the other hand, we are sensitive to the importance of caring of our language, catalan. Therefore, we want to study how to balance its use in our activities, to both stimulate the use of our language and attract internationals. An interesting challenge.
What is your experience on science communication?
During the past three years, I have been backstage supporting the communication activity of our association, especially in the graphic design aspects. A year ago, I personally managed all communication of the SCN2 Dresselhaus Awards. More recently, some of us created the Members' Area in our website, with several useful resources, like interactive maps with all nanotechnology masters in Europe, and I enjoyed it a lot. My switch to communication is only natural, and I look forward to unleash my motivation and ideas together with my team, full of capable and motivated nanoscience students and graduates.
How do you think that we could encourage PhD fellows at ICMAB to participate in outreach and communication activities?
That is not an easy question! After doing research in The Netherlands for some time, I have experienced what may be our main obstacle: work-life balance. They are really good at this up there. If you want PhD fellows to give time to this, allow them to do it in their working hours as a part of their learning process. Can we convince our PIs that some weeks of our PhD period should be dedicated and planned for outreach preparation and workshops? Without it leading to extra working hours afterwards, of course. Labwork is slow and we are often overloaded, but if we recognise outreach as a necessity of society, we may have to stop considering it something to do in our free time, but as a part of our job.
Jordi Floriach Clark, new SCN2 Communication Manager | ICMAB
The new board of the SCN2
The new members of the SCN2 Direction Board were elected betweeen November and December 2020, through an online voting with all the SCN2 members. The new board is formed by the following members:
Presidency - Pamela Machado da Silva Rattín
Vice President - Oriol Recasens Benito
Secretary - Sergi Campos Jara
Treasury - Maria Noguera Vila-Masana
Dissemination committee - Gerard Guimerà Ballesta
Research Committee - María Tenorio Tuñas
Student Committee - Daniel García Jiménez
Community Committee - Elisa Rodríguez Lucas
Communication Team - Jordi Floriach Clark
Congratulations to all of you, and good luck for the next years. We hope that from the ICMAB we can keep on collaborating in many of the activities that you organize and maybe we can organize some together in the coming years.