ICMAB Events
Open Access at ICMAB: Seminar to celebrate the International Open Access Week 2019
From 21 to 27 October 2019 we celebrate around the world the International Open Access Week, an initiative to promote the Open Access in the academic and research worlds. We have prepared a SEMINAR to explain some of the paths that researchers can take to publish in Open Access on 23 October at 3:30 pm.
Open Access en el ICMAB: Preguntas Frecuentes
by
Alejandro Santos, ICMAB Librarian & Documentalist
Wednesday, 23 October 2019 @ 3:30 pm
ICMAB - Sala d'Actes MATGAS
icmab
23 October 2019
The seminar will start with a brief introduction in Open Access and will explain the current state of the Open Access at the ICMAB. Then, we will focus on the methods to publish in Open Access from the ICMAB: Open Access with free APC (Article Processing Charge), Open Access journal, Digital Repositories, Digital CSIC, etc.
Alejandro Santos is in charge of the ICMAB Library "Manuel Cardona". The library of the Institute is specialized in Materials Science. It is part of the global CSIC Library Network, which includes a total of 60 specialized libraries distributed among 21 cities. The library collection covers subject areas related to Materials Science such as Physics, Chemistry and Crystallography. It has more than 2,000 monographs and 105 periodic publications. The library has 2,363 titles registered in the institution's collective catalogue, with 17 new acquisitions in 2018, and 77 open subscriptions to scientific journals.
You are all invited to join to the seminar, especially those of you who are starting to publish!
The seminar will be in Spanish, with the presentation slides in English.
Other activites at the Science Faculty UAB:
Escape room sobre l'accés obert!
El Servei de Biblioteques de la UAB participa en un micro-MOOC a Twitter sobre Ciència Oberta! @moocmicro
Preguntes Més Freqüents (PMF) sobre l'accés obert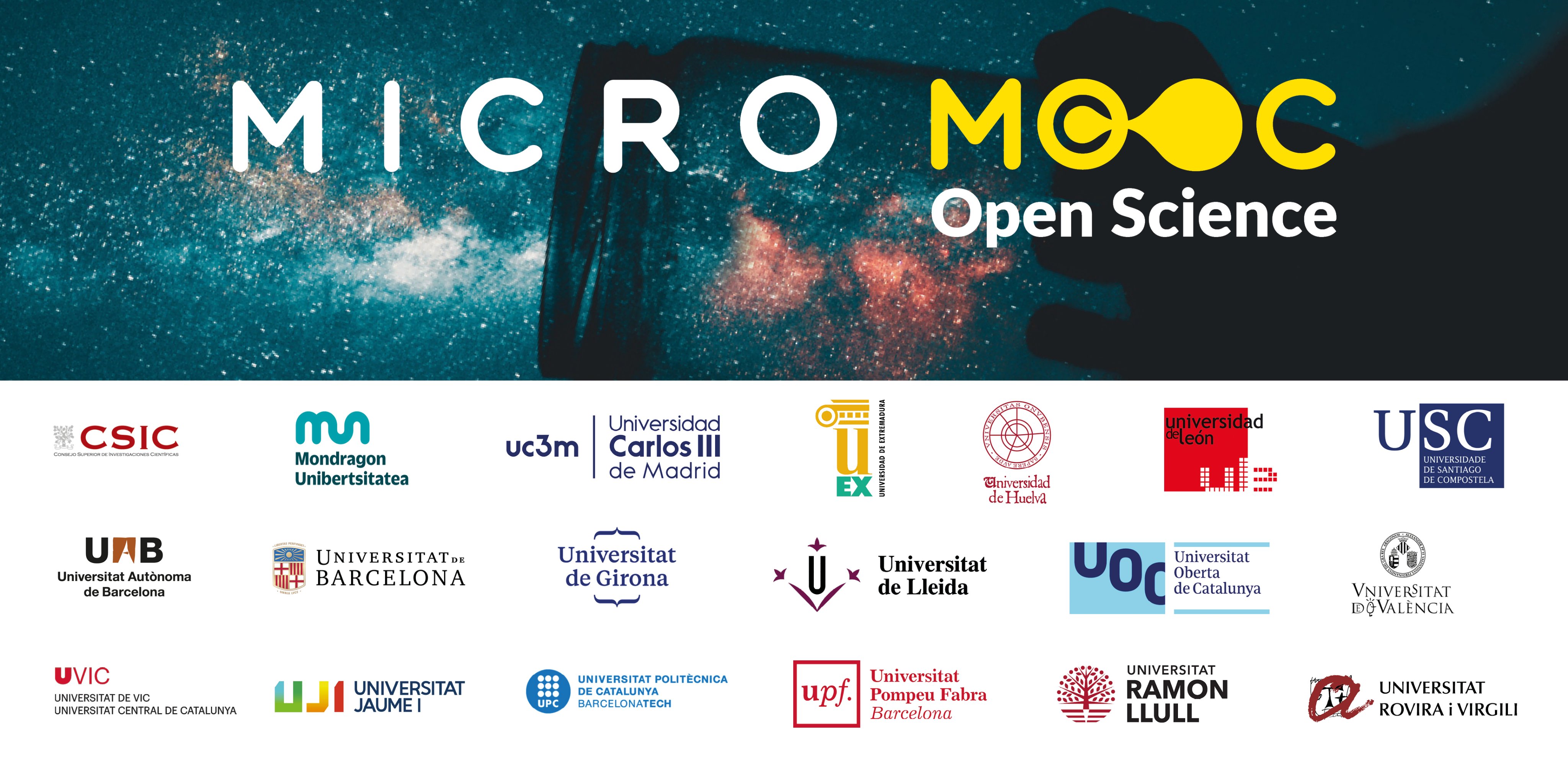 The 2019 Open Access Week Advisory Committee is pleased to announce that the theme for the 2019 International Open Access Week, to be held October 21-27, will be "Open for Whom? Equity in Open Knowledge".


As the transition to a system for sharing knowledge that is open by default accelerates, the question "open for whom?" is essential—both to consider and to act upon. Whose interests are being prioritized in the actions we take and in the platforms that we support? Whose voices are excluded? Are underrepresented groups included as full partners from the beginning? Are we supporting not only open access but also equitable participation in research communication? These questions will determine the extent to which emerging open systems for research will address inequities in the current system or replicate and reinforce them.