ICMAB Open Positions
Open PhD Position in Multifunctional molecular materials for organic electronics
The Molecular Materials for Electronic Devices group (e-MolMat) group offers a PhD position in "Multifunctional molecular materials for organic electronics."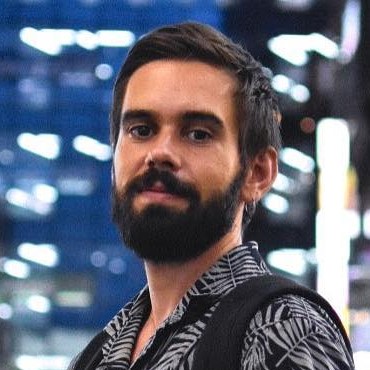 Iván
14 September 2023
The candidate will join the Molecular Materials for Electronic Devices group (e-MolMat), which is a dynamic and active group from the Nanoscience and Organic Materials (NANOMOL) Research Unit, from the Institute of Materials Science of Barcelona (ICMAB-CSIC).
Location
Campus de la UAB, 08193 Bellaterra (Barcelona), Spain
Project description
In the last decades there has been a great effort on the fabrication of solid-state molecular electronic devices. Inexpensive, functional and atomically precise molecules could be the basis of future electronic devices. Their integration into real devices require to interface them with non-conventional electrodes, like the Eutectic Gallium–Indium (EGaIn). EGaIn is a liquid metal that has attracted extensive attention in different fields due to its excellent properties: fluidity, high conductivity, thermal conductivity, stretchability, self-healing capability, biocompatibility, and recyclability.
Thus, the goal of the project is to contribute to the field of molecular electronics reaching a more power-efficient technology and electronic devices miniaturization. To do so, the project will consist in two main parts that are, the processing of responsive multifunctional molecular materials from solution, as self-assembled monolayers or thin films, on electrodes (oxides or metals) and, on the other hand, the use of soft EGaIn electrodes to electrically characterize them. Additionally, external-stimuli (light, gas, etc.) will be used to modulate the molecular or surface properties leading to smart devices. Furthermore, we expect that the integration of molecular materials into devices will arise novel molecular functionalities which could enlarge their applicability.
We are looking for a talented and highly motivated PhD candidate. The fellow must hold a Bachelor degree in, Physics, Materials Science, Chemistry or Nanoscience and should have an internationally recognized master degree (or equivalent) in Physics, Chemistry, Materials Science or related discipline.
Main tasks
The main tasks that will be carried out within the project include:
Electrical characterization of molecular junctions.
Preparation of thin films or self-assembled monolayers.
Surface characterization by several spectroscopic techniques (XPS, UPS, Raman, etc.)
The group is actively involved in implementing nanotechnology and sustainable and economically efficient technologies for preparing advanced functional molecular materials. The candidate will join a group that is actively focused on the development of novel molecular electronic materials and devices. Particularly, our areas of interest include synthesis of novel functional molecules, surface self-assembly, molecular switches, organic field-effect transistors, charge and spin transport and organic-based (bio)-sensors among others. The group counts with all the required equipment and installations for a successful project development.
The candidate will perform the PhD in a very interdisciplinary environment and will be part of a research group composed of chemists, physicists and engineers. For this, the candidate should have the ability to work in a team formed by researchers with different backgrounds and from different nationalities. In addition, the successful candidate might travel to other European countries to develop the project in the framework of established scientific collaborations or to present the results of his/her research in conferences and schools
Conditions
Full time contract with gross annual salary in accordance to a pre-doctoral fellow from the Spanish Ministry (MICINN), starting as soon as possible.
How to apply
Submit the following application documents to Dr. Núria Crivillers (This email address is being protected from spambots. You need JavaScript enabled to view it.): Resume or CV, Motivation Letter, Statement of the applicant's research experience, List of three references with contact details.
Closing date for application
The recruitment process will be closed when a suitable candidate is found.
About ICMAB
The Institute of Materials Science of Barcelona (ICMAB-CSIC) is a multidisciplinary research center focused on cutting-edge research in functional advanced materials in the fields of ENERGY, ELECTRONICS, NANOMEDICINE and application fields yet to imagine.
The ICMAB is integrated within the Barcelona Nanocluster in Bellaterra (BNC-b), a research network that includes the UAB, the CSIC (ICMAB, IMB-CNM and ICN2) and IRTA, part of the UAB Research Park of the Universitat Autònoma de Barcelona (PRUAB) and the ALBA Synchrotron. The BNC-b aims to share advanced scientific equipment and promote and disseminate nanoscience and nanotechnology.
The ICMAB offers a complete range of scientific services, including a 10,000 class cleanroom (the Nanoquim Platform) that are open to interested parties, whether these are academic or from industry, and it participates in all kinds of educational and promotional activities. Many ICMAB researchers teach at the UAB Master's degree in Nanotechnology and Materials Science and also on the UAB degree on Nanoscience and Nanotechnology.