Anna
Roig Serra
Research Professor
Nanoparticles and Nanocomposites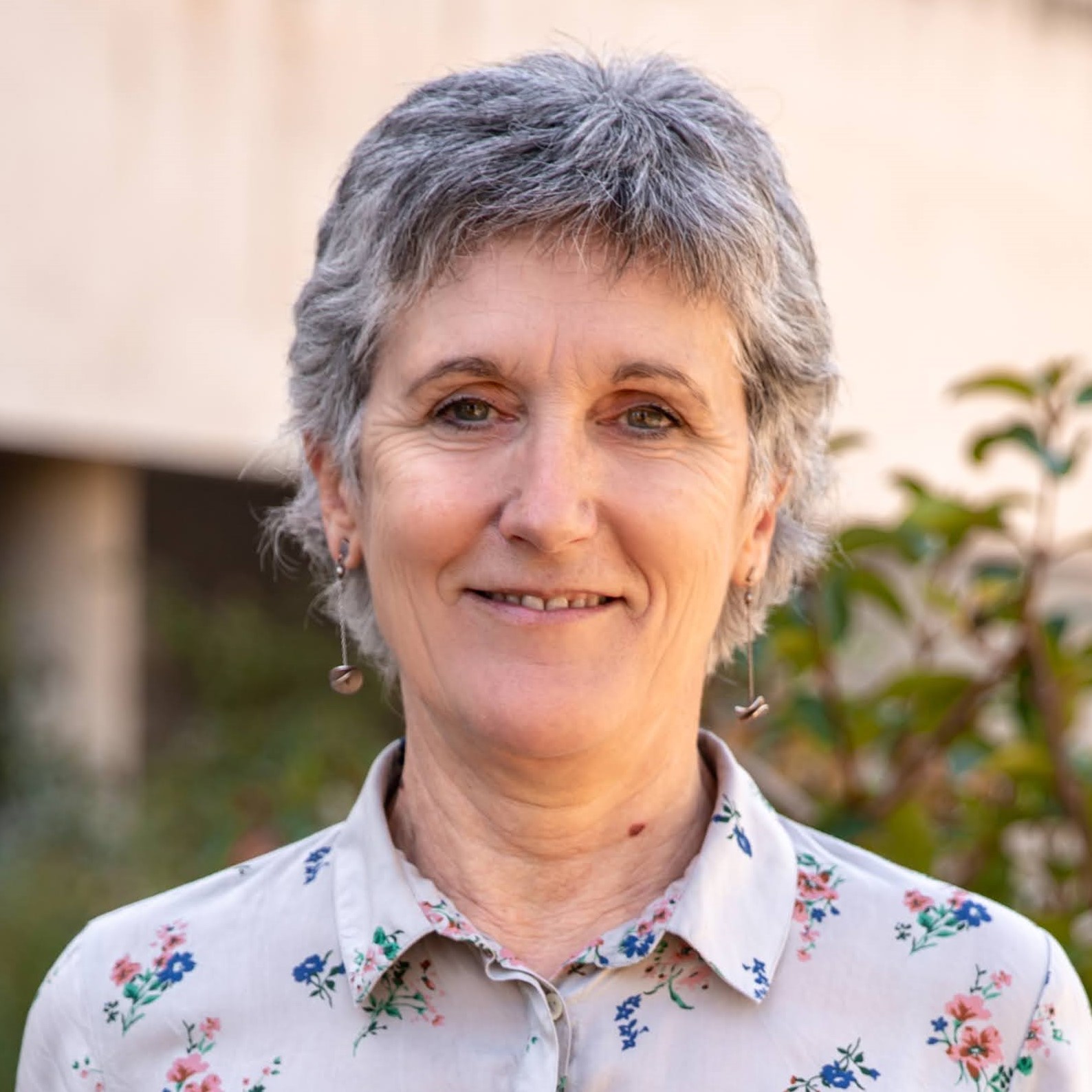 Contact data:
Extension: 436125
Direct phone: 932557325
Email: This email address is being protected from spambots. You need JavaScript enabled to view it.
Department: N&N
Biography
I graduated in Physics and received a PhD in Materials Science at the UAB. I completed my education at the KTH in Stockholm and at Northeastern University in Boston. In 2005, I spent over two years as a Seconded National Expert in Brussels at the Research Directorate. At present, I am a Research Professor at the ICMAB where I lead the Nanoparticles and Nanocomposites Group.
I am interested in issues related to gender equality and education of science at all levels. Other interests are geo-politics, literature and travelling. I have lived and worked for extended periods of time in Sweden, USA, UK, Poland and Belgium
Research interest
I am a materials scientist working in the preparation, characterization and new uses of functional nanomaterials. My scientific activities revolve around the rational design and synthesis of inorganic and hybrid nanoparticles and bio-based nanocomposites and the study of their structural-functional properties, including the better understanding of nano/bio/interactions. My driving force is to prove the validation of nanomaterials in applications related to Nanomedicine
Orcid Code: 0000-0001-6464-7573 SCOPUS ID: 7006546059
University Degrees:
BSc in Physics 1985, Universitat Autònoma de Barcelona
MSc in Materials Science 1988, Northeastern University, Boston
Doctorates:
PhD in Materials Science 1998, ICMAB-Universitat Autònoma de Barcelona
Specialities:
Colloidal Chemistry
Inorganic & Polymeric Nanoparticles
Biobased Polymers
Functional Nanocomposites
Nano/Bio interphases
Drug Delivery Carriers
Theranostics
Most significative academic merits:
Managing Posts: Deputy Director ICMAB. Sept 2008 - June 2015, Deputy-Director MATGAS AIE, June 2008 - June 2010, Seconded National Expert at the European Commission, Nov 2005 - May 2008, Member of the CSIC Materials Science Coordination Unit, Sept 08 - June 2012, Member of the CSIC Experts Group to draft positon document on H2020, 2009 - 2012,
Teaching: Northeastern Univ, Boston and UAB: Nanoscience and Nanotechnology Degree
Evaluator: European Commission (Collaborative NMP, ERANET, Infrastructures, ERC), ERANET+/MATERA projects, Research Foundation Flanders, French Evaluation Agency, Czech Ministry of Science and Education, CSIC, Catalan Government, Junta de Andalucía, Comunidad de Madrid.
Expert Appointment: M-ERA.NET Strategic Expert Workshop, April 2013, March 2014, Oct 2015
Awards:
2020 Feature in the exhibit Científiques Catalanes 2.0 2017 Anna Roig, ALBUS: Albumin Award Program from Grifols Scientific Awards UAB Best PhD thesis award to six thesis that I have supervised or co supervised  (Lluis Casas, Martí Gich, Elena Taboada, Elisa Carenza, Nerea Murillo, Laura González Moragas) 2015  Elisa Carenza, I Prize Dr. Ramon Ríos, Fundación Foltra 2014 'Los Nuevos Materiales en el Aula' I Prize Reach.Out!  Award of the E-MRS Spring Meeting, Shared prize with all participants of the activity 2013 Anna Rosell/Anna Roig, MAGNET-project, Finalist 5ª edition of Innovation Prize, Universal Medial Group  2013 Anna Rosell/Anna Roig, Finalists of  1ª Edición Concurso Innovación Vall d'Hebron, 2000 Elies Molins/Anna Roig 100-years Commemorative Prize of Carburos Metálicos
Scientific Highlights:
SELECTED RECENT PUBLICATONS
Bio-identity and fate of albumin pre-coated SPIONs evaluated in cells in vitro and in vivo with the C. elegans model, Si-Ming Yu, Laura Gonzalez-Moragas, Maria Milla, Androniki Kolovou, Rachel Mellwig-Santarella, Yannick Schwab, Anna Laromaine*, Anna Roig*, Acta Biomaterialia, 43 (2016) 348–35710.1016/j.actbio.2016.07.024
Magnetic Gold Nanotriangles by Microwave Polyol Synthesis, S.Yu, J. Hachtel, M. Chisholm, S. Pantelides, A.Laromaine*, A. Roig*, NANOSCALE (2015) 14039-14046, DOI: 10.1039/C5NR03113C
Origami magnetic cellulose: controlled magnetic fraction and patterning of flexible bacterial cellulose, M. Zeng, A. Laromaine*, W. Feng, P. A. Levkin, A. Roig*, J. Mater. Chem. C 2 (2014) 6312-6318 DOI: 10.1039/c4tc00787e
Multiferroic Iron Oxide Thin Films at Room Temperature, M.Gich*, I. Fina, A. Morelli, F. Sánchez, M. Alexe, J. Gàzquez, J. Fontcuberta, A. Roig, Advanced Materials (2014) 26, 27, 4645-4652 DOI: 10.1002/adma.201400990
In vitro angiogenic performance and in vivo brain targeting of magnetized endothelial progenitor cells for neurorepair therapies, E. Carenza, V. Barceló, A. Morancho, L. Levander, C. Boada, A. Laromaine, A. Roig*, J. Montaner, A. Rosell*, Nanomedicine: NBM 10, 1 (2014) 225-234 DOI:10.1016/j.nano.2013.06.005
Facile Synthesis of Porous Bismuth-Carbon Nanocomposites for the Sensitive Detection of Heavy Metals, M. Gich*, C. Fernandez-Sanchez*, L.C. Cotet, P. Niu, A. Roig, J. Mater. Chem. A 1 (2013) 11410-11418 DOI:10.1039/C3TA12190A
Nanospheres of Silica with an epsilon-Fe2O3 Single Crystal Nucleus, E. Taboada, M. Gich, A. Roig*, ACS Nano 3, 11 (2009) 3377-3382 DOI: 10.1021/nn901022s