Projects News
The ICMAB receives one ERC Starting Grant researcher who will explore magnetic insulators for future spintronics
Can Onur Avci, currently postdoctoral researcher at ETH Zurich, will join the ICMAB to develop cutting-edge device concepts and explore new physics for future spintronics applications using magnetic insulators. In total, 436 laureates of the 2020 European Research Council (ERC) Starting Grants competition will be able to tackle big scientific questions at universities and research centres across Europe. The grants are part of the EU's research and innovation programme, Horizon 2020.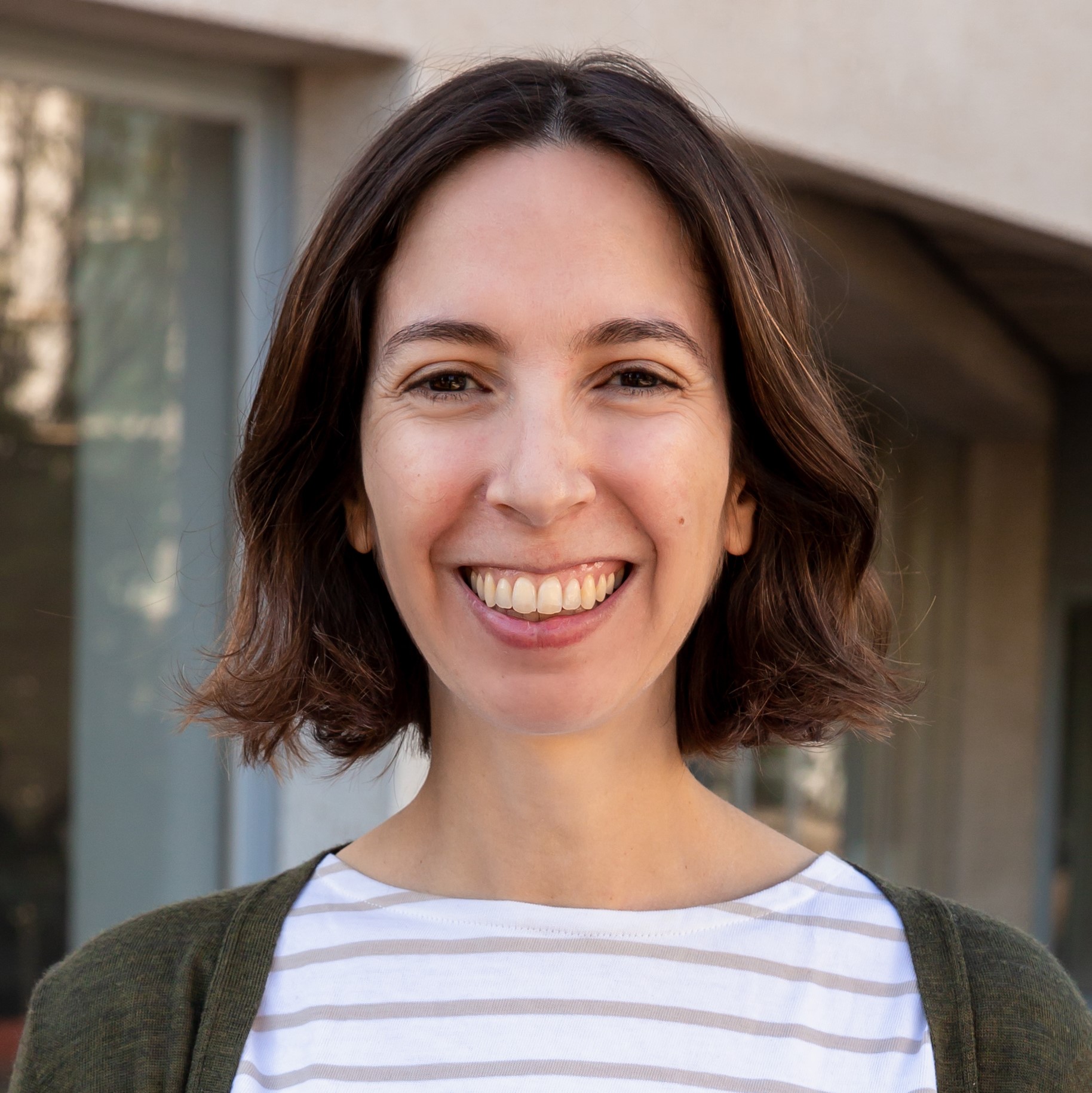 Anna
03 September 2020
The awarded project, MAGNEPIC "Magnetic Insulators: An Enabling Platform for Innovative Spintronic Concepts" will study magnetic insulators to develop novel device concepts and explore emerging physical phenomena that could be useful for future spintronics research and applications.
In many ways, spintronics (spin-based electronics) is analogous to electronics. In electronics, the charge of an electron is used as the information carrier, whereas in spintronics, another fundamental property of the electron, i.e., the spin, is used to carry information. However, the latter is believed to offer innovative solutions and approaches that could boost the functionality and efficiency of today's electronics employed in information technologies.
The sustainability of computer technologies relies on finding new approaches to write, read, and process data. Spintronics offer attractive solutions to these endeavors. Today, however, the majority of spintronic devices and research efforts rely on a limited set of materials, mostly magnetic conductors.
The MAGNEPIC project aims to challenge this conventional approach and place magnetic insulators at the core of spintronics by exploiting their numerous advantages over conducting magnets. The project will blend the long-established knowledge of magnetic insulators with today's expertise on the physical phenomena and measurement techniques to achieve efficient magnetization control by electrical means in insulating magnetic nanodevices.
With this ERC Starting Grant, Can Onur Avci will join the ICMAB as a Principal Investigator in 2021 to create a team and execute his project as an independent researcher.
"The ICMAB is an internationally renowned center for materials research and it has an excellent infrastructure, technical and scientific capabilities, and know-how from which my project will extensively benefit" explains Avci, and adds "Also, my future team will be complementary to the existing research activity and teams (particularly to Prof. Fontcuberta's MULFOX group), and I believe that we will create a synergy to develop and execute many cutting-edge ideas and projects in the future"
Can Onur Avci will receive ca. 1,900,000 € over 5 years to build his own team and conduct pioneering research in the field of insulator spintronics. His team will be integrated at the ICMAB Research Line 3 (RL3) "Oxides for new generation electronics", which aims to develop new approaches towards energy-efficient computing and communications, with a focus on basic research in novel materials as well as targeted design devices. The activities span from multiferroics, flexoelectric materials oxide photonics and spintronics to ferroelectric memory arrays, GHz-THz magnetoelectrics, or photoconductive quantum wells mimicking neuron spikes.
"Spintronics is a priority subject in RL3, with a strong tradition in the ICMAB and, therefore, we consider strategic to ensure its future development with new ideas and contributions, while increasing the critical mass in this highly competitive subject at international level" says Xavier Obradors, ICMAB Director.
The project MAGNEPIC is one of the 436 selected in the 2020 ERC-StG call, out of the 3,272 presented. Just over 13 % of the applications were selected for funding in the current call. The ERC-StG grantees constitute a diverse group with 40 different nationalities, which will be based in 25 countries across Europe, with Germany (88 grants), the UK (62), the Netherlands (42) and France (38) as top locations. Spain occupies the 6th position with 23 grants, 5 of them in different CSIC research centers.
With this ERC-StG grant, the ICMAB has been recipient of a total of 13 ERC grants so far: 1 ERC Advanced Grant awarded to Teresa Puig, 5 ERC Consolidator Grants awarded to Gerard Tobias, Núria Aliaga-Alcalde, Massimiliano Stengel, Martí Gich and Mariano Campoy-Quiles, 4 ERC Starting Grants awarded to Agustín Mihi, Marta Mas-Torrent and Alexandre Ponrouch (and now Can Onur Avci), and 3 ERC Proof of Concept grants awarded to Marta Mas-Torrent, Teresa Puig and Mariano Campoy-Quiles, thus indicating the excellence, innovation and disruption potential of the research carried out at the ICMAB, recognized as Severo Ochoa Center of Excellence.
"Attracting talent to the ICMAB is one of the objectives of our Strategic Plan which is perfectly emphasized in our recognition as a Severo Ochoa Center of Excellence" says Obradors, and continues "We are pleased that a new researcher who has been recognized with an ERC Starting Grant project joins our center and we wish him the best of success. We are sure that his MAGNEPIC project will enrich our Strategic Plan and will help to increase our international recognition. At the same time, we are confident that we can offer Dr. Avci an attractive environment at the ICMAB with many opportunities to develop fruitful collaborations"
"I have previously lived in Barcelona for nearly 3 years in the past and I feel connected to the people, culture, environment, etc. My family and I are very happy to return to this beautiful Mediterranean city with a long term plan" concludes Can Onur Avci.
About Can Onur Avci
Can Onur Avci is currently a Postdoctoral Research Associate at the Materials Department of ETH Zurich (Switzerland). He studied Physics in Bilkent University (Ankara, Turkey), followed by a MSc in Applied Physics at the Eindhoven University of Technology (The Netherlands). He started his PhD project in 2011 at the Catalan Institute of Nanoscience and Nanotechnology (ICN2) in Spain. In 2013, he moved to ETH Zurich, where he continued his project and obtained his PhD degree in 2015 with his work on "Current-induced effects in ferromagnetic heterostructures due to spin-orbit coupling" from the Materials Department. As a recognition of his outstanding PhD thesis he received the ETH medal. In 2016, he joined the Massachusetts Institute of Technology (USA) as a Postdoctoral Associate, where he stayed until 2018, before finally returning to ETH Zurich.
Can Onur Avci has published 26 articles in peer reviewed journals, including 2 Nature Materials, 3 Nature Nanotechnology, 2 Physical Review Letters and 1 Nature Physics. He is inventor of 1 US patent, and has given more than 25 invited talks and lectures in international conferences and seminars. He collaborates with many international researchers (from Italy, USA, Japan, Spain…) and is an experienced reviewer in many scientific journals.
About this ERC-StG call
The new ERC Starting Grants were awarded to researchers of 40 nationalities that will be working in 25 European countries. A total funding of 677 M€ will help these early-career scientists and scholars to build their own teams and conduct pioneering research across all disciplines. These Grants will create an estimated 2,500 jobs for postdoctoral fellows, PhD fellows and other staff at the host institutions.
The grantees are divided in three panels: Life Sciences (124 grants), Physical Sciences and Engineering (186 grants) and Social Sciences and Humanities (126 grants). Of the total 436 grants, 163 have been awarded to women (37 %) and 273 to men (63 %).
About ERC
The European Research Council, set up by the European Union in 2007, is the premiere European funding organization for excellent frontier research. Every year, it selects and funds the very best, creative researchers of any nationality and age, to run projects based in Europe. The ERC offers four core grant schemes: Starting, Consolidator, Advanced and Synergy Grants. With its additional Proof of Concept grant scheme, the ERC helps grantees to bridge the gap between their pioneering research and early phases of its commercialization.
To date, the ERC has funded over 9,500 top researchers at various stages of their careers, and over 50,000 postdoctoral fellows, PhD students and other staff working in their research teams. The ERC strives to attract top researchers from anywhere in the world to come to Europe. Key global research funding bodies, in the United States, China, Japan, Brazil and other countries, have concluded special agreements to provide their researchers with opportunities to temporarily join ERC grantees' teams.
The ERC is led by an independent governing body, the Scientific Council. The (ad interim) ERC President is Professor Jean-Pierre Bourguignon. The overall ERC budget from 2014 to 2020 is more than € 13 billion, as part of the Horizon 2020 programme, for which the European Commissioner for Innovation, Research, Culture, Education and Youth, Mariya Gabriel is responsible.
Download the Press Release in ENG, ESP, CAT here.