Projects News
"YouMaker: this is how we make science" is presented at the VI Annual Nanodivulgation Meeting
YouMaker is the new ICMAB science outreach project funded by the FECYT (Spanish Foundation for Science and Technology).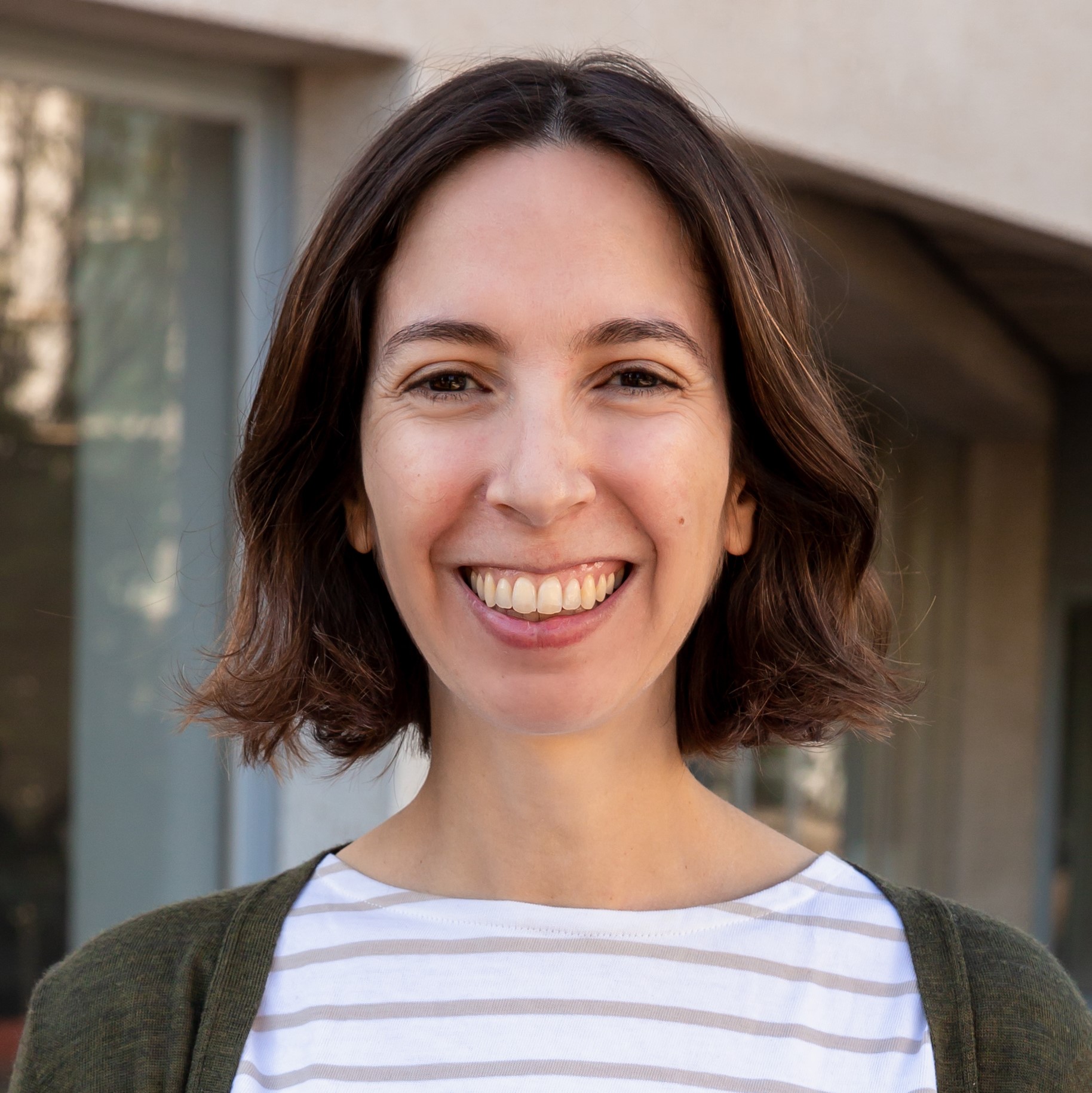 Anna
09 November 2021
Anna May Masnou presented the project "YouMaker: this is how we make science" a the VI Annual Nanodivulgation Meeting, which took place this year on 4 November 2021 in Sevilla, and was organized by the Institute of Materials Science of Sevilla (ICMS) at the Scientific Research Center Isla De La Cartuja (CIC Cartuja).
The meeting is organized every year, since 2015, in one of the different places in which the 10alamenos9 Festival of Nanoscience and Nanotechnology takes place. The meeting is attented by many of the organizers of the Festival, from the CCiTUB, IN2UB, ICMM-CSIC, ICMS-CSIC, IMDEA Nanociencia, CIC nanoGUNE, ICN2, etc., who share their projects and ideas to bring nanoscience and nanotechnology closer to the general public and to the society, in general. This year, the meeting was in a hybrid format, and around 20 people attended online and about 40 online.
Anna May Masnou presenting the YouMaker project at the VI Annual Nanodivulgation Meeting.
This year, the meeting also counted with two invited talks, one from Francisco R. Villatorro (@emulenews), about "Sin divulgación no hay futuro", in which he encouraged researchers to write and publish short outreach articles about their research papers, and another one from Ana Rodríguez, from Fundación Descubre, titled "Usa las redes sociales en ciencia y no mueras en el intento", in which she explained to researchers how, when and why to use Twitter and other social networks to increase the impact of their scientific research.
After these two invited talks, the meeting attendees presented in 10-min talks their projects. The programme is found here.
Some of the attendees at the VI Annual Nanodivulgation Meeting in CIC Cartuja (Sevilla) on 4 Nov 2021.
Anna May Masnou, Communication Officer at ICMAB, presented the new project "YouMaker: this is how we make science" (YouMaker: així es fa la ciència). YouMaker is a project in which the ICMAB wants to showcase some of its more characteristic and amazing materials, and show the secrets of how they are "made" in the laboratory. The project will count with 10 videos, and in each one, there will be one ICMAB researcher, and one external collaborator.
The external collaborators are well-known science communicators, that work in different areas and media. We count with the following people: Ignacio Crespo (S de Stendhal), Anna Morales (SizeMatters), Andrea Stephany (DNAndrea), Guillermo Orduña and Dani Jiménez.
We also count with the newspaper El Periódico, which would like to increase their scientific content, and which will host our videos and embed them in a science outreach article, so they can have more impact and diffusion. Finally, we also count with Esciencia, a science outreach company, that aids us in all the project managing.
You can download the presentation here, and watch the talk by Anna May in the VI Annual Nanodivulgation meeting here:
The project was also presented in CosmoCaixa Barcelona, during the European Researchers' Night. During that day, we asked people what did they expect about Materials Science, and how it could impact our future. This is also one of the main objectives of YouMaker: let people know what Materials Science can do for us and our future living in this planet.

YouMaker at the European Researchers' Night in CosmoCaixa
More details of the project, very soon!
Con la colaboración de la Fundación Española para la Ciencia y la Tecnología - Ministerio de Ciencia e Innovación.