Outreach
A possible new world for antibiotics: boron salts against antimicrobial resistance
Researcher Clara Viñas shares the results of her investigation on boron salts in UABDivulga.
ICMAB Researcher Clara Viñas, from the Inorganic Materials & Catalysis (LMI) Group, shares the results of her study "Metallacarborane Assemblies as Effective Antimicrobial Agents, Including a Highly Potent Anti-MRSA Agent".
This publication, made in collaboration with the Departament de Química, Biologia i Serveis Tècnics de Recerca at Universitat de Girona, the Chemistry Department at Durham University, and the Unidad de Gestión Clínica de Microbiología at the Hospital Universitario Reina Sofía (Universidad de Cordoba), continues the push for the use of boranes, first synthesized in 1910, as a bactericidal and fungicidal.
In this paper researchers present the design, synthetization, isolation and characterization of anionic species containing icosahedral clusters of cobaltabis (dicarballur), which appear to be efficient antibacterials against four bacterial strains (Gram+ (MIC 1-8 mg/L)), one of them being the remarkably resistant superbacteria Staphylococcus aureus (MRSA), as well as antifungals against three strands of Candida albicans (MIC 4 mg/L).
These results could aid face one of the future threats to public health according to the World Health Organization (WHO): the antimicrobial resistance developed due to the abuse or unnecessary application of antibiotics. The potential application of boron salts as antibiotics could be one of the resources we have facing this issue.
This article "Nous resultats de les sals de bor per lluitar contra la resistència antimicrobiana" was first published in UABDivulga, a dissemination portal for all research done at UAB.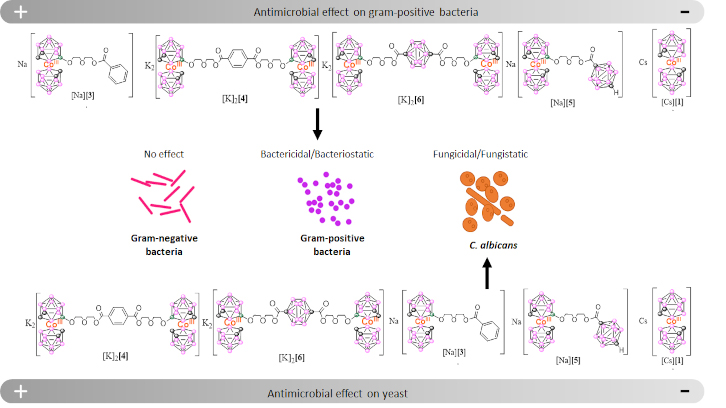 Fig. 1 - Compounds in order of their antimicrobial and antifungal activity
Reference article:
Metallacarborane Assemblies as Effective Antimicrobial Agents, Including a Highly Potent Anti-MRSA Agent
Isabel Romero, Margarita Martinez-Medina, Carla Camprubí-Font, Ines Bennour, David Moreno, Luis Martínez-Martínez, Francesc Teixidor, Mark A. Fox, and Clara Viñas
Organometallics 2020, 39, 23, 4253–4264, 10.1021/acs.organomet.0c00315
More information