Outreach
Experiences of "A researcher in your classroom 2.0" - online school visits
Even if we cannot go to schools face-to-face, ICMAB researchers have "visited" some schools using online platforms during these last months. For us it is important to still go to schools, to knock down the walls between young students and scientists, "for most of them it is the first time they meet someone who works as a researcher" says Judit Morlà Folch, one of the researchers who has participated.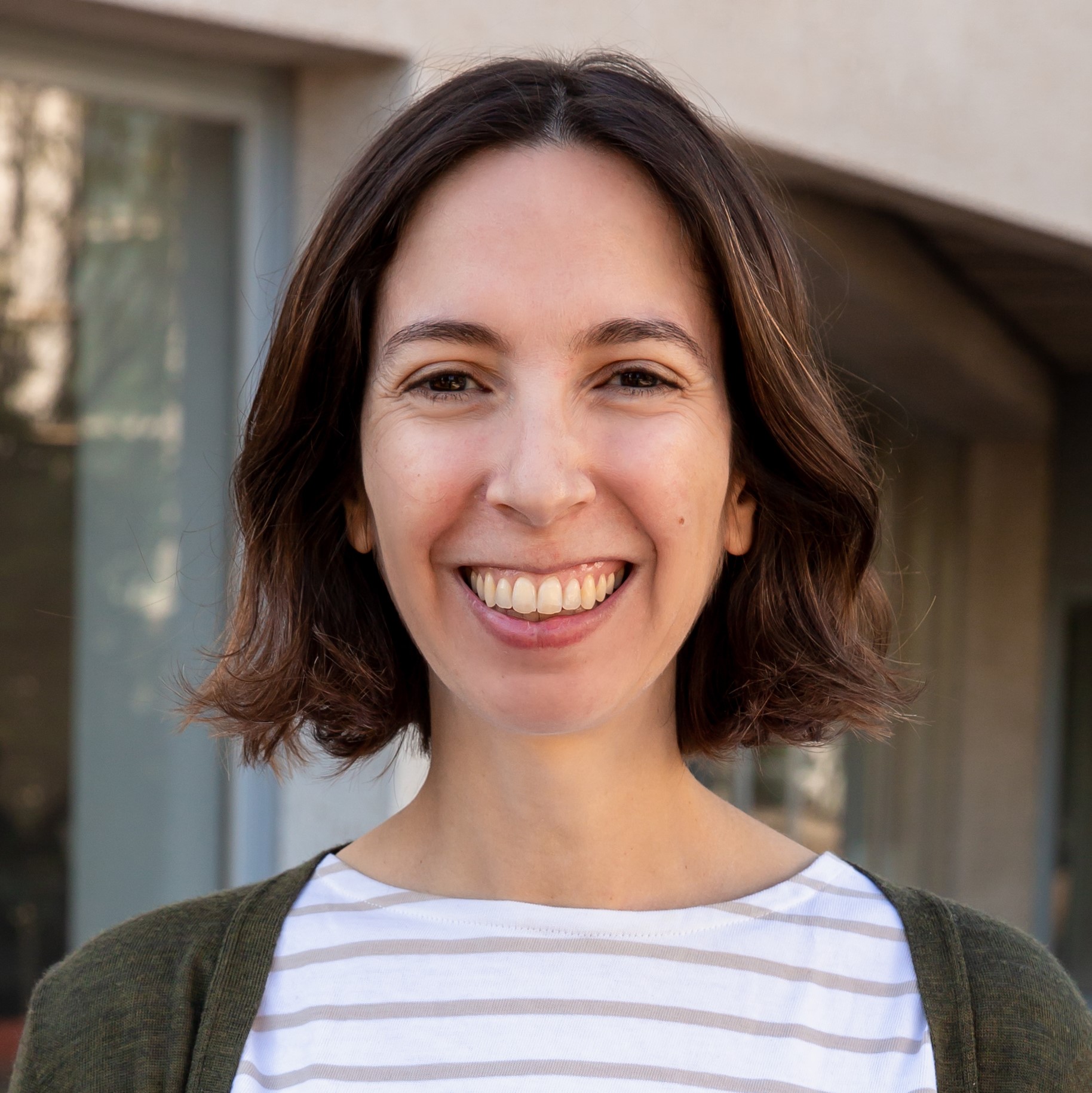 Anna
22 December 2020
During November and December 2020, a total of 6 researchers have visited schools, reaching more than 250 students! Here is their experience:
Esther Barrena, researcher at the Surfaces group, met with the students of 4th ESO (15-16 years old) of the "Institut Valldemossa" Barcelona high school, on 19 November 2020. She talked about nanomaterials and about the research career, which interests the most for students that age. "We should definitely continue offering these "virtual" meetings. It's not the same, but it's a good option to connect with students" says Esther.
Luís Pérez, researcher at the Nanopto Group, visited on 24 November 2020 the "Institut Príncep de Viana" highschool in Barcelona. He did the talk with an audience of 3 classes simultaneosly for students aged 14-16. The talk was about "Metals in the nanoscale: what are they used for?". According to Luis, "the talk went better than I expected. Students made really interesting questions, and I received positive feedback from the teachers".
Judit Morlà Folch, researcher at Nanomol group, gave a talk at the "Escola Joviat de Manresa" for a total of 30 students aged 16-18, on 27 November 2020. The talk "Nanomaterials for biomedical applications" led to a debate on personalized medicine, and also about research career path and job opportunities in science.
For Judit, the experience was very positive, and she thinks we should continue offering online visits, especially to reach schools that would be difficult to reach in presential talks. However, she lacks the face-to-face interaction and reactions. She also thinks that "whereas for us, being a scientist is our daily live, for these students, this is a unique experience, and for most of them it is the first time that they meet somebody who is a researcher and whose live is dedicated to science".
Ana M. López, researcher at the Supercritical Fluids group, gave a virtual talk on "Applications of CO2" on 1 December 2020 at IES Valderrobres (Teruel) to a reduced group of students of 2nd BTX (aged 7-18). In her talk, she wanted the audience see that CO2, apart from being responsible of global worming, also has positive applications in the lab, like when used in supercritical conditions as green solvent. For her, these kind of talks are always very positive, and what she likes the most is breaking stereotypes and the elimination of preconceptions and prejudices.
She received very positive feedback from the teacher "We loved the talk today. The kids were so excited. In the next hour they had physics and have arrived so impacted to class that they explained to their classmates and their physics teacher what was supercritical CO2, its utilities, etc. The truth is that neither they nor I had any idea what this was about. It would be great to come to your institute at some point to see what you have explained us today".
Anna Laromaine, researcher at the NN group, had the chance to go to the school in person, since the school could do the class in the gym, a much bigger and ventilated space. She did the talk on 15 December 2020 taking all the Covid-19 safety measures to a group of 25 students of 4th ESO (aged 15-16). Her talk was about "Curiosity and materials that mimic nature". Students were very interested in the applications of nanotechnology and about the new Covid-19 sensors. "The experience is always very enriching, and the best part is when you see their faces when they discover and understand something new" says Anna.
Àngel Pérez, researcher at the Laser Processing Group, visited "virtually" the ·Institut Can Vilumara" highschool in L'Hospitalet de Llobregat. He did two talks to two groups of 25-30 students aged 16-18 (BTX), on 16 and 18 December 2020. One talk was about "Scientific career told from the front line" and the other about "Ecological transition: Nanomaterials to the rescue". According to Ángel, the students showed great interest in the scientific career, the future of young scientists and the applications of nanoscience and nanotechnology. "It is gratifying and encouraging to see so much scientific interest in young people", he says.
For Ángel, the online sessions are easier to fit in the busy agenda, and he thinks we should continue to offer them to schools "to give science the importance it deserves in our society and to encourage young people to see science as a job opportunity, since they see it as a very difficult and distant topic". The teacher was also very happy with the talk "Thank you, on behalf of my class and myself, for the opportunity you have given us today, to explain us such an exciting topic. It has been a complete success" she said "the students were talking about it after the class with their other classmates".
The Institut Can Vilumara highschool has written a news on their website about the experience with Ángel Pérez. You can read it here.
It's such a joy to receive so good feedback, from both our researchers and the school teachers. This makes us continue and advancing in one of our missions: bring materials science closer to young students and to society in general. And if there is a pandemic, we must adapt to the new conditions.
If you are a school and would like to have the visit of one of our researchers, please take a look at our "A researcher in your classroom" page and contact us. These talks were in the framework of the Science Week and the European Researchers' Night (A Morning with Research), but we usually give talks all year round.