Tech transfer
Two innovations from ICMAB at Foro Transfiere 2023: hydrogels for cell culture and sensor to measure water pollutants
The forum for Science, Technology and Innovation took place on 15-17 February 2023in Málaga.
Transifere is a professional, multisector forum aimed at knowledge transfer, with a focus on business opportunities and networking. It is one of the biggest events in the south of Europe.
Themed panels and conferences afford attendees the chance to get information from relevant sources in science, technology and business. The topic of this year's Transfiere is "Boosting Innovation".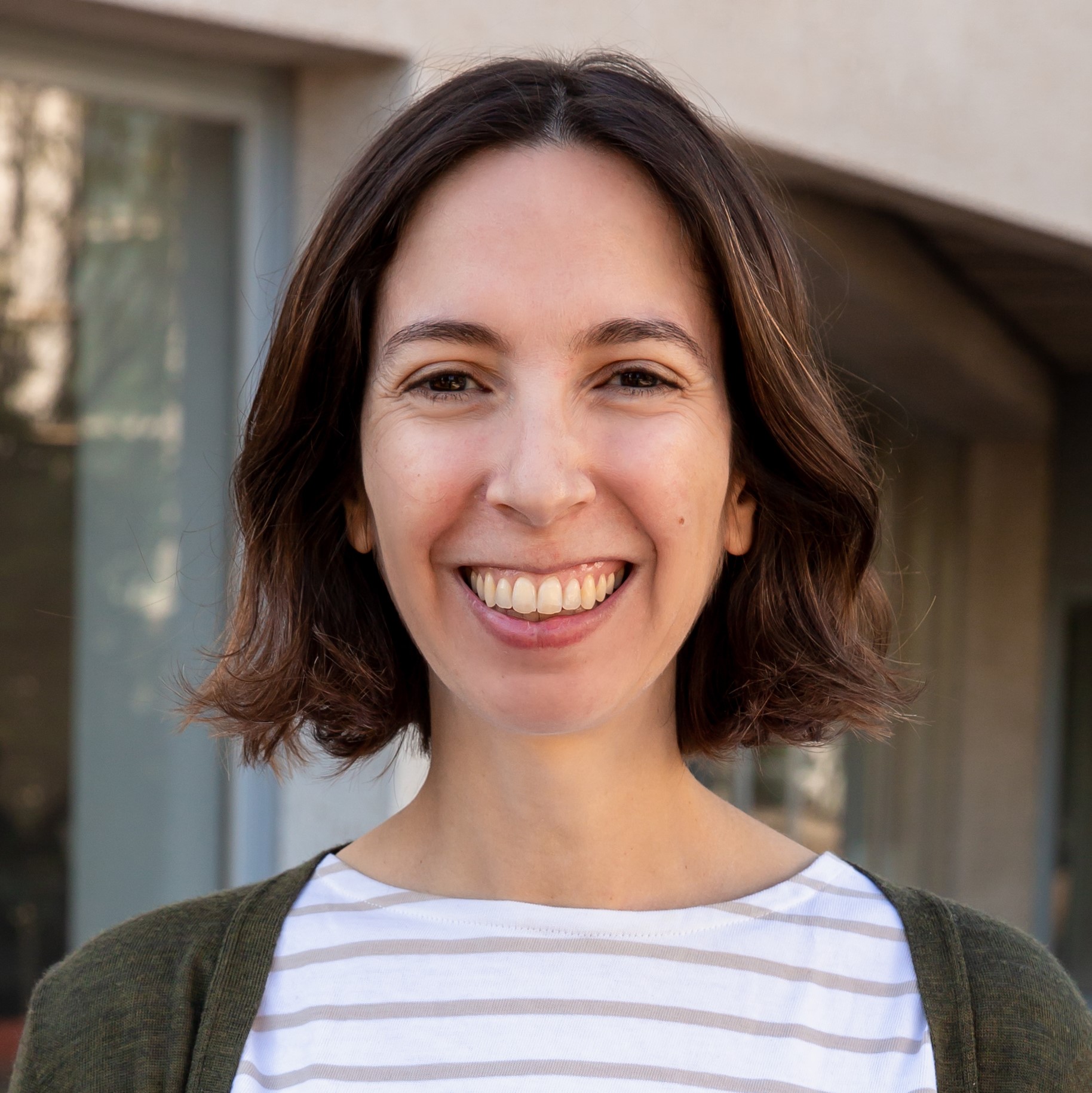 Anna
20 February 2023
The CSIC booth presented 6 new technologies and innovations, 2 of which were from ICMAB researchers:
The hydrogels designed by the team of Judith Guasch, from the Nanomol-Bio group and the Max Planck Partner Group "Dynamic Biomimetics for Cancer Immunotherapy" at the Institute of Materials Science of Barcelona (ICMAB-CSIC), consist of 3D culture systems for immune cells and organoids or "mini-organs". Regarding the former, the prototype is capable of achieving proliferation rates higher than those achieved with cells expanded in the usual culture systems, which are necessary for cellular immunotherapies. In addition, this platform has shown that it also allows manipulation of the resulting phenotypes given its biomolecule retention capacity that makes it resemble the natural environment of immune cells, i.e. lymph nodes.

"The implementation of our tunable hybrid hydrogel would be to take a step further in the shift from traditional 2D culture media to 3D systems that mimic the source extracellular matrix, leading to more realistic results, which could be applied in different fields, such as cancer immunotherapy or the design of new preclinical models," details Guasch.
Synthetic hydrogels produced at ICMAB

The researchers have shown that this system is also effective for the culture of organoids derived from different (tumor) tissues, which are defined as "mini-organs" capable of mimicking the shape and some functionalities of the tissue from which they originate.

"Currently, it is thought that patient-derived organoids could become one of the most important preclinical tools of the future, as they have a higher complexity than 2D Petri dish systems, and also come from the same patient, unlike laboratory animals, whose physiology differs from that of humans. Thus, it is hoped to be able to significantly reduce the number of laboratory animals using organoids, as well as to be able to design personalized therapeutic plans with them," the researchers conclude.
Eduardo Pérez, member of the Nanomol-Bio group, was present at Foro Transfiere and could explain this innovation to the people interested.
Empezamos el tercer y último día de @ForoTransfiere con unos hidrogeles para cultivo de células inmunes 3D. El @icmabCSIC presenta este prototipo aplicable, por ejemplo, en inmunoterapia contra el cáncer.
Habla Eduardo Pérez. pic.twitter.com/ybOhNVHIog

— CSIC (@CSIC) February 17, 2023
Take a look at this video from YouMaker, in which we explain this innovation, for the cancer
Researchers Martí Gich, from the NN group at ICMAB-CSIC, and César Fernández, from IMB-CNM-CSIC, showed at Foro Transfiere an electrochemical sensor that allows in-situ water analysis in a fast, cheap and very simple way. The attraction of this prototype is that it saves sample pretreatment (filtering, pH conditioning) and a drop of the water is enough to be analyzed in the sensor to take the measurement.

"Our innovation focuses on the design of the sensor, which requires only one sample addition step to carry out the analysis and can therefore be used by non-specialized personnel. The sensor is connected to a small, low-cost commercial potentiostat controlled with a cell phone. The entire analysis takes no more than 10 minutes," says Gich.
Testing water pollutants with the electrochemical sensor produced at ICMAB and IMB-CNM

The electrode developed is based on a porous carbon composite material with nanoparticles that make it possible to detect the substances to be analyzed and has a design that ensures that, when the sample is added to the sensing zone, it is filtered to eliminate particles in suspension and its pH adjusted to the conditions required for the measurement.

Among its applications, based on the analysis of water quality parameters such as COD or presence of heavy metals in a fast, cheap and simple way, the improvement of quality control in wastewater treatment plants stands out, which will be able to make more frequent measurements at a lower cost than those they currently make. On the other hand, the prototype will make it possible to adequately monitor pollution episodes that require a rapid response, such as, for example, tracking a spill.
Martí Gich was present at Foro Transfiere, and could explain this innovation to the people who were interested.
Un equipo del @icmabCSIC y el @imb_cnm ha presentado un sensor electroquímico que permite hacer análisis de aguas 'in situ' de forma rápida, barata y muy sencilla. Basta con poner una gota del agua que se quiere analizar en el sensor para realizar la medida. Lo explica Martí Gich pic.twitter.com/qPdCVt0IiX

— CSIC (@CSIC) February 17, 2023
Take a look at this video that explains this innovation:
For more information about our two innovations presented, you can contact our Technology Transfer Officer, Alfonso del Rey.
More information: